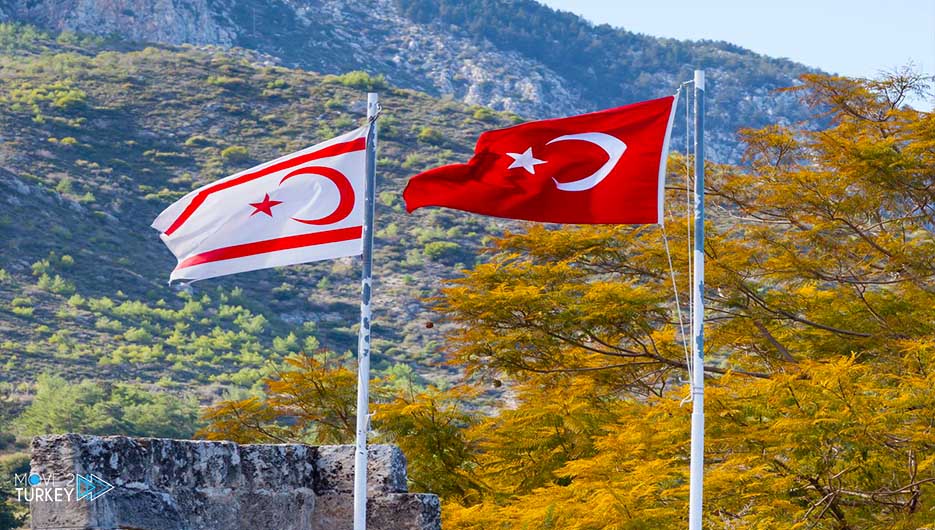 Turkish Foreign Minister Mevlut Cavusoglu confirmed on Thursday that his country would continue to strongly support the Turkish Northern Cyprus proposal on a two-state solution based on sovereign equality.
This came in a press conference with the President of the Turkish Republic of Northern Cyprus, Arsen Tatar.
And within the end of the informal "5 + 1" meetings on the Cyprus crisis that took place in Geneva over the past three days.
Çavuşolu explained that the leader of the Romanian Cyprus Administration, Nikos Anastasiades, did not bring a new vision to the informal Geneva meeting on Cyprus, but rather repeated his old speech.
He stressed that Ankara will not make any concessions on the independence, sovereignty and equality of the Turkish Republic of Northern Cyprus.
He pointed out that the leader of Roman Cyprus rejected the proposals of the Secretary-General of the United Nations, Antonio Guterres, and insisted on his previous repeated speeches.
"Anastasiades stated that Turkish Cypriots cannot obtain equal rights in the state and in society," he added.
The Turkish foreign minister made it clear that no suitable ground had been found to start a new round of talks.
Despite the efforts of Guterres and the British envoy because of the positions of Roman Cyprus.
He stated that the essence of the Cyprus issue is the persistence of the hegemonic mentality of the Roman side, and its unjust recognition as the sole representative of the island.
He added, "That is why we emphasized that the launch of a new phase depends on the recognition of the equal status of Turkish Cypriots and the recognition of their sovereign equality (on the island)."
He stressed that any new talks should be between two countries, not between two societies.
He noted that Anastasiades was not sincere in his desire to continue the talks from where they left off in "Crans-Montana" in 2017, unlike the Turkish Cypriots.
And he continued: "We told our counterparts that we have closed the page of the federation since 2017, in short, there is no change in the stance of the Romanian side."
He reported that the leader of Roman Cyprus tried to change the agenda by discussing issues that were not the subject of the meeting.
And he added, "Anastasiades dared to propose that (area) Maraş and Ercan airport be under the control of the United Nations and Gazimagusa port under the control of the European Union.
Of course it is not possible to take these matters seriously, and we informed them of that. "
On the hydrocarbon resources in the eastern Mediterranean, Cavusoglu stressed that there is a clear desire on the Romanian side not to share them with Turkish Cyprus.