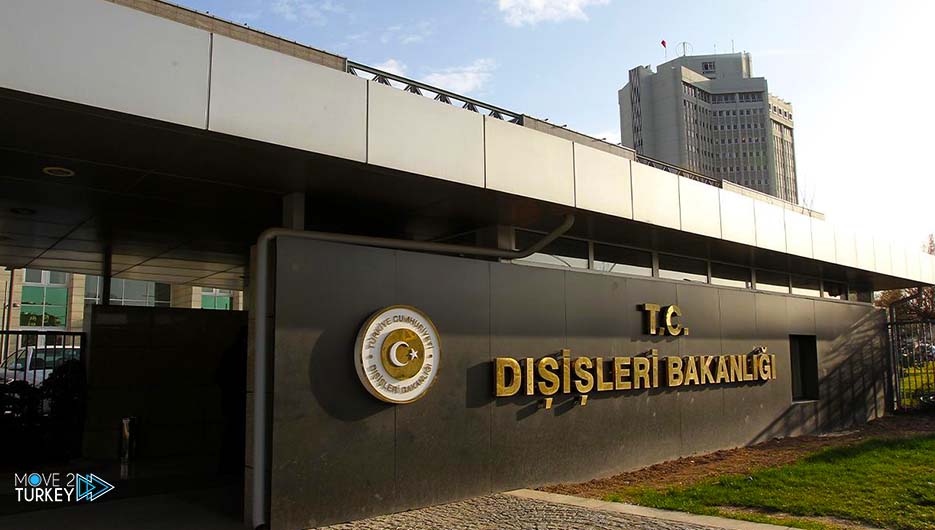 The Turkish Foreign Ministry "strongly" condemned the Israeli forces' storming of Al-Aqsa Mosque and the arrest of large numbers of Palestinians who sought refuge in the Al-Qibli prayer hall.
The ministry said in a statement on Wednesday: "We strongly condemn the Israeli security forces' violation of the precincts of Al-Aqsa Mosque and its current historical status, their storming of Al-Aqsa Mosque, the raid on Al-Qibli Mosque, and the arrest of a large number of Palestinian civilians."
The statement stressed that these attacks on worshipers at Al-Aqsa Mosque during the holy month of Ramadan are "unacceptable in any way."
He added, "We are very concerned about the escalation that has already spread to the region, especially the Gaza Strip. The Israeli government must immediately stop any incitement and attacks that may lead to an escalation of tension in the region."
After midnight, the Israeli police arrested dozens of Palestinians from the Al-Qibli prayer hall in Al-Aqsa Mosque, after storming it and assaulting a large number of them.
The city of East Jerusalem and its environs have witnessed increasing tension since the formation of the new Israeli government headed by Benjamin Netanyahu late last year, which Hebrew media describes as "the most extremist in the history of Israel."