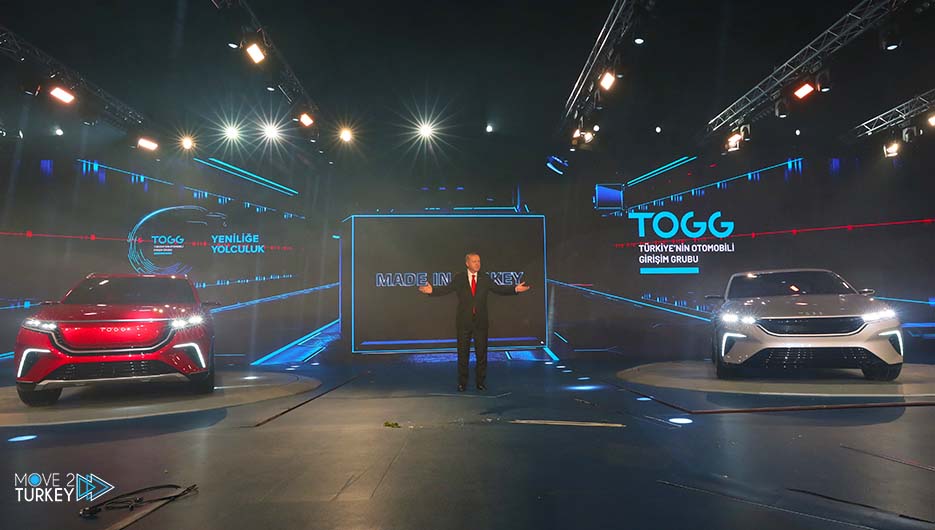 On Monday, Turkish President Recep Tayyip Erdogan received the first domestic "TOGG" electric car.
This came in a ceremony held at the Turkish Presidential Complex in the capital, Ankara, in the presence of a number of officials and administrators of the "TOGG" company.
In a speech during the ceremony, Erdogan congratulated all parties that contributed to the production of the local car.
He added, "The local (TOGG) car was born and developed as a symbol of the technological and economic progress and global reputation of our country."
On October 29, 2022, Turkey celebrated the production of the first local car, marking the start of serial manufacturing of its electric car, "TOGG".
Ankara owns 100 percent of the intellectual and industrial rights to the car, and seeks through it to build a global brand and form the nucleus of an integrated Turkish mobility system.