Estimated reading time: 2 minutes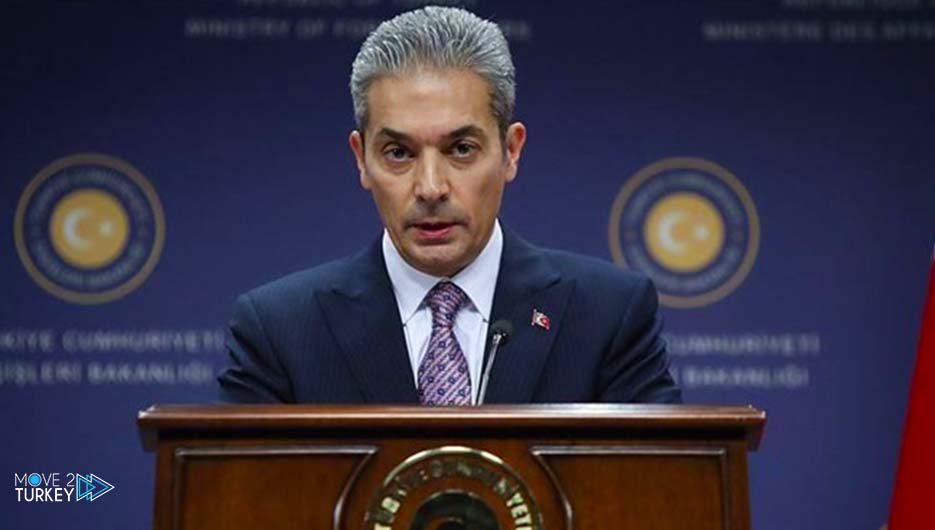 According to local Turkish agencies, the anti-Turkish measure by the Dutch parliament to recognize the so-called "Armenian Genocide of 1915" was met with a sharp reaction from the Ankara government.
Where a spokesman for the Turkish Foreign Ministry, Hami Aksoy, condemned the step taken by the Dutch parliament today (Friday), saying that rewriting history with political motives is invalid.
The Anatolia News Agency also quoted Aksoy as saying in a statement: that the councils and gatherings are not a place to write history and bring it to trial.
"Those who agreed to this decision [the Dutch Parliament] seek to gather demagogic voices, instead of searching for the truth that happened in 1915."
Then he called the signatories to the bill in the Dutch Parliament to consider the 1948 United Nations Convention on the Prevention and Punishment of the Crime of Genocide, as well as the rulings of the European Court of Human Rights.
According to the report, a spokesman for the Turkish Foreign Ministry said to the Netherlands that Armenia has never responded to the country's plan to form a joint historical commission to investigate allegations of genocide.
In a sign that Dutch lawmakers are far from the truth, Aksoy asked the government to fight against Islamophobia, racism and xenophobia in its country rather than discriminatory measures against Turkey.
Earlier, Turkish prosecutors launched an investigation into the extremist Freedom Party leader Geert Wilders' insult to the president for suing him.
On the other hand, Turkish President Recep Tayyip Erdogan criticized Western countries' support for terrorist groups, saying that those who cooperate with terrorists will be lost in the black hole of history.