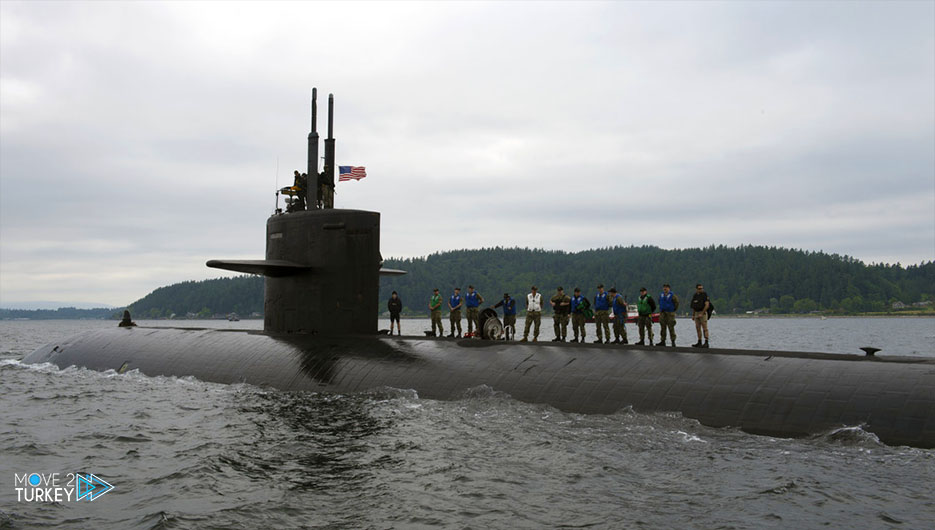 Last week, the US Navy announced that one of its nuclear-powered submarines collided with an "unidentified object" while on patrol in international waters in the South China Sea.
The Navy said in a statement on Thursday that "the submarine "USS Connecticut" collided on the afternoon of October 2 with an object.
And this while sailing in the case of diving in international waters in the Indian and Pacific Oceans," according to the local "Al-Hurra" website.
The statement confirmed that "a number of sailors on board the submarine were injured in the accident, but the injuries are not life-threatening."
The Navy clarified that the USS Connecticut, a nuclear-powered Sea-Wolf-class submarine, was damaged in the accident, but it is still serviceable.
The South China Sea is a branch of the Pacific Ocean, and its strategic importance stems from the transit of a third of the world's sea shipments through its waters, and it is expected to contain huge quantities of oil and natural gas.
For many years, the Philippines, Vietnam, Malaysia, and Brunei, as well as China, have disputed sovereignty over the South China Sea, amid escalating tensions in recent years.
Beijing claims that 80 percent of the South China Sea is within its territorial waters, while the United States accuses it of "militarizing the region."