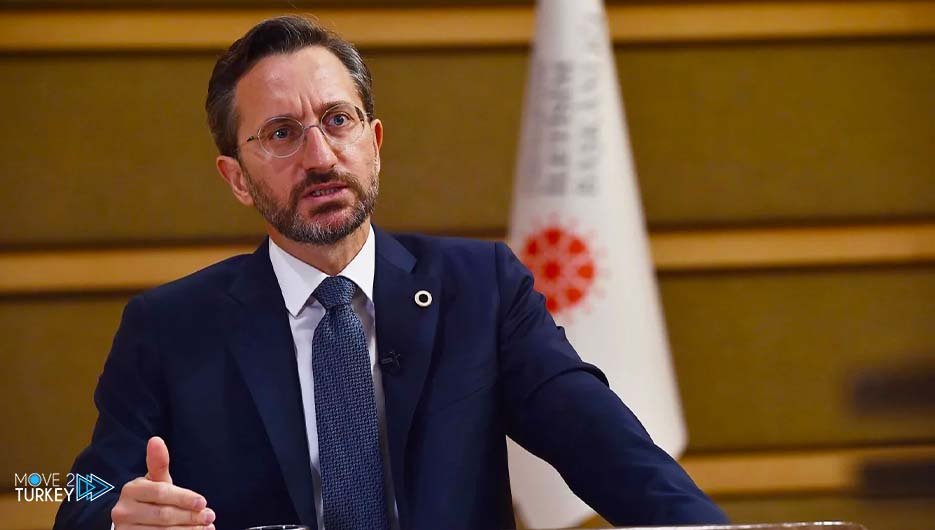 Head of the Turkish Presidency's Communications Department, Fahrettin Altun, said Thursday that his country is determined to do everything in its power to bring peace despite Israel's systematic war and deception campaigns, stressing that "Turkey will never abandon Palestine."
Altun said in a statement on his social media account that he was not surprised by the attempts of Israeli Prime Minister Benjamin Netanyahu and his Foreign Minister Eli Cohen to divert attention from the war crimes they committed against civilians.
He added: "In parallel with the Israeli government spreading misleading information about its attacks on the Palestinians, its senior leaders are now spreading lies about Turkey."
Altun stressed that President Recep Tayyip Erdogan was not and will never be afraid to speak the truth.
"No amount of disinformation can hide the facts, and as a politician who has built his decades-long career on destroying any chance for peace, it is clear that Netanyahu cannot bear to hear the truth about his pointless war targeting Palestinian civilians," Altun asserted.
Altun said, "Netanyahu and others like him are extremist elements who committed occupation, ethnic cleansing, and war crimes. They have no interest in building peace in the region and will continue to press for war whenever they have the opportunity. Despite Israeli politicians' insistence on the continuation of violence, the world must act now to ensure peace." the permanent".
Altun also stressed "the need to unite for a just and equitable peace and deprive them of these evil ambitions. We once again condemn the crimes committed by Israeli politicians against Palestinian civilians. They have already lost to public opinion, and they cannot hide this fact by attacking our leadership with lies and slander."
He continued: "We are determined to do everything we can for peace despite Israel's systematic campaigns of incitement to war and misinformation. Turkey will never abandon Palestine."