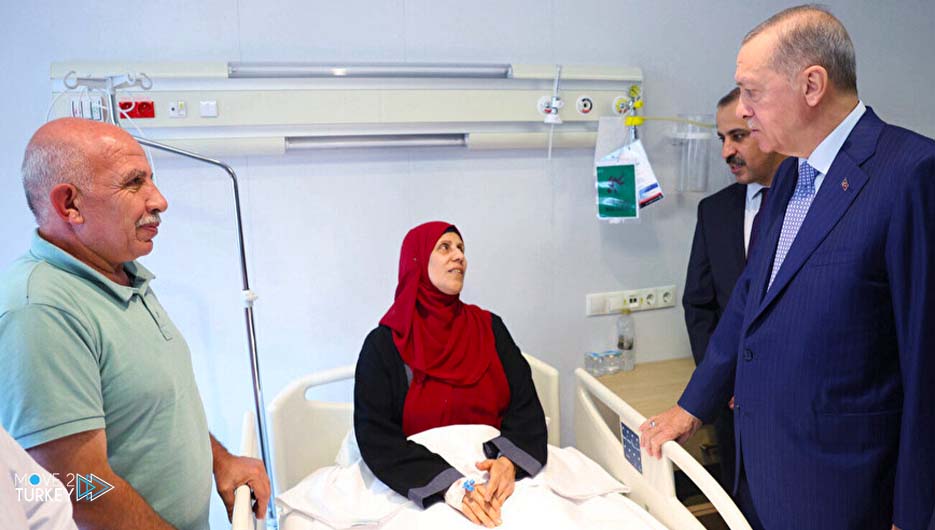 President Recep Tayyip Erdogan on Thursday visited Palestinian patients who were transferred yesterday from the Gaza Strip to Turkey for cancer treatment.
The Minister of Health, Fahrettin Koca, and the chief physician of Bilkent Governmental Hospital, Ercan Yeni, accompanied the Turkish President during his visit to the patients.
Erdogan visited all the patients in succession and received information from them about their health condition, expressing his wishes for a speedy recovery.
On Wednesday evening, two planes arrived at Esenboga Airport in the Turkish capital, Ankara, coming from Al-Arish Airport in Egypt, carrying 27 Palestinian patients and 13 companions.