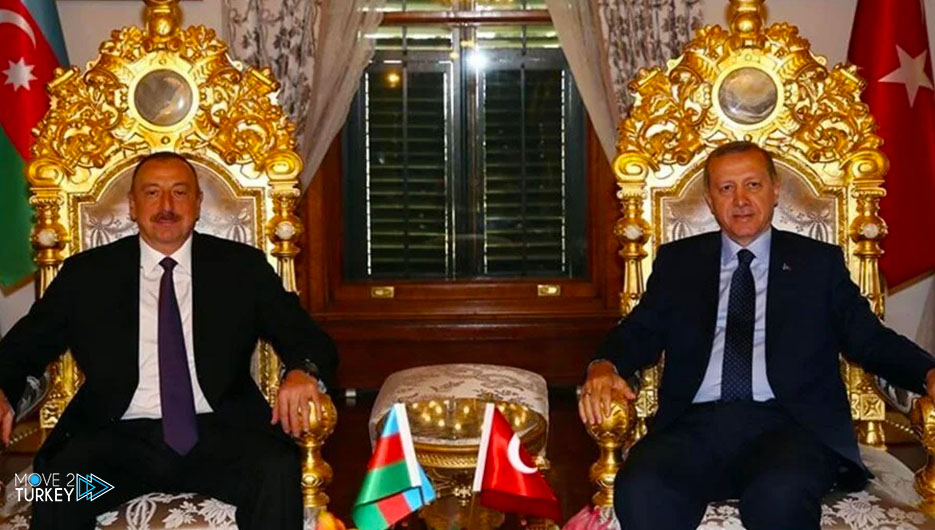 Azerbaijani President Ilham Aliyev congratulated his Turkish counterpart Recep Tayyip Erdogan on the centenary of the "Victory Day" over the invading forces, which Ankara celebrates on August 30 of each year.
Aliyev explained in a letter he sent to Erdogan on Tuesday that the resounding victory that was achieved 100 years ago in Domlupinar under the leadership of Mustafa Kemal Ataturk is one of the honorable pages in the heroic history of the Turkish people.
"This great victory engraved in golden letters in the history of Turkey's struggle for its independence is a clear example of the will, unity and courage of the Turkish people," he said.
He added, "After a century of glorious victory, today, sister Turkey, is a strong and developed country in all aspects under your leadership, and it has gained influence in the international community through its firm and principled stance in the complex periods in the world and the region and its efforts to establish peace and justice."
Aliyev expressed his pleasure at the daily expansion of relations between the two countries, adding: "I am confident that we will continue our joint efforts to strengthen our strategic alliance stemming from the Shusha Declaration and the will of our two brotherly peoples who have stood by each other throughout history and to deepen our cooperation in accordance with mutual interests."
Today, Ankara commemorates the victory over the Allied forces and the invading Greek forces on August 30, 1922, which is a national holiday in Turkey and the Turkish Republic of Cyprus.