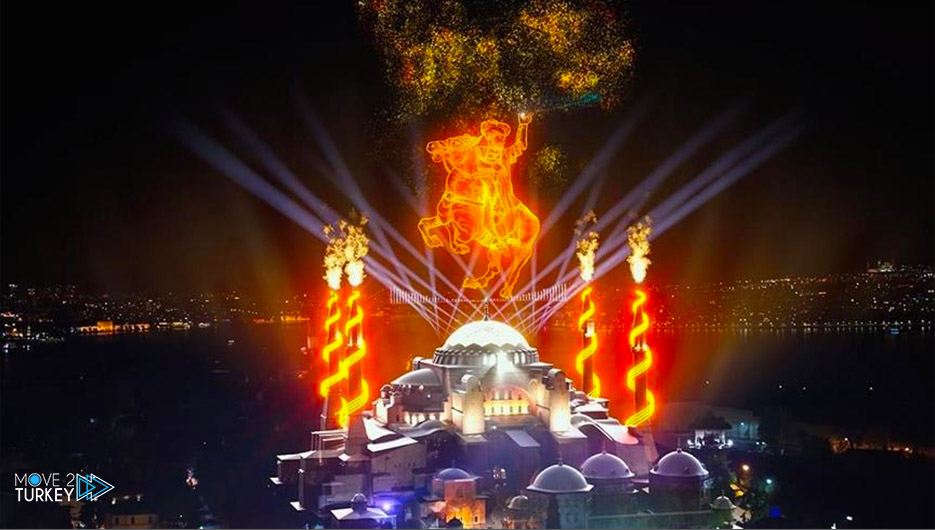 The 568th anniversary of the occupation of Istanbul was celebrated through special visual events held in famous places in the city.
The Communications Directorate organized an event in cooperation with the Ministry of Culture and Tourism on the occasion of the anniversary of the invasion of Istanbul, which changed the course of history.
A special show commemorating the 568th anniversary of the conquest of Istanbul
Activities that began with Quran recitation continued at the Great Hagia Sophia Mosque with a demonstration conducted using light and video mapping technology in the Galata Tower.
The display featured the image of the conqueror, Sultan Mehmed Han, on horseback, who conquered Istanbul at the age of 21, opened and sealed the era, and transformed the Ottoman Empire into a global empire.
In the celebration, where information about the conquest was also expressed, images of the conquest were reflected in the sky of Hagia Sophia, the symbol of the conquest.
And using the video sky mapping method, which was applied for the first time in Turkey.