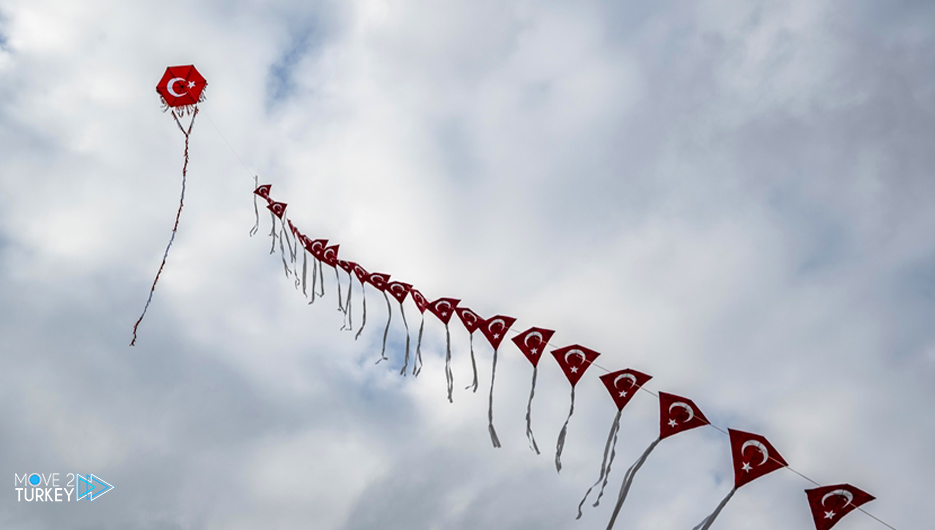 On Saturday, 150 kites in the form of the Turkish flag flew over the Bosphorus Strait in Istanbul.
This came within the framework of the celebrations of the International Kite Day, corresponding to January 14th.
150 kites were connected to each other to form a chain of 225 meters long that was flown over the strait after being launched from the coast of Uskudar at the initiative of the Kite Lovers Association in Istanbul.
In press statements, Naci Akoz, head of the association, said that kites are among the most important street games, pointing to the existence of culture, art, technology, sports and wars in the history of this game.
He explained that the festive activities will continue today and tomorrow at the Kite Museum, which was established by Ak Oz, where kites will be presented to all children participating in the activities.