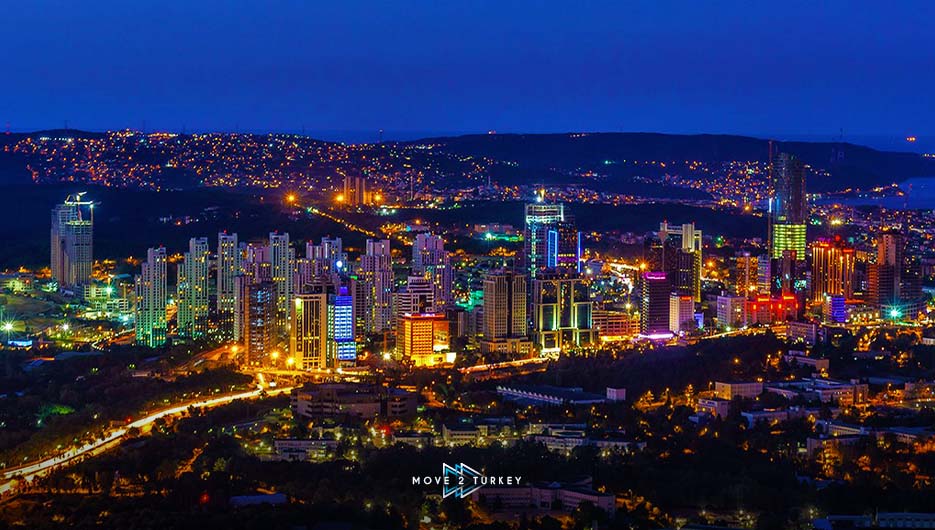 Maslak district is a highly significant commercial hub not just in Istanbul, but throughout Turkey.
Known for its strong investment potential and high financial returns, the area is a major trading center for many global companies and hotels.
This is due to its strategic location between the Asian and European sides of the city, as well as its modern and contemporary infrastructure. including skyscrapers and large commercial towers that provide an ideal setting for business activities.
The region has gained the nickname "The City of the Rich" and is home to a stable community of traders and business professionals.
Maslak Location in Istanbul
Maslak is located within the prestigious Sariyer neighborhood of Istanbul, with views of the Belgrad forests in the northeastern part of the city.
It is just a five-minute drive from the iconic Bosphorus, which separates the European and Asian sides of Istanbul, making it an ideal location.
It is also within proximity to the famous Taksim Square and Istiklal street, 10 km away, Sabiha Gokcen Airport on the Asian side, 46 km away, and the new Istanbul airport, 35 km away.
Historically, it has been a popular destination among the affluent, merchants, celebrities and business professionals, due to the region's rich cultural heritage.
This can be seen through its many Ottoman-era palaces and museums, which date back to the 17th century and once served as homes to nobles, princes and sultans.
​​
The advantages of living and buying property in Maslak
Maslak is one of the most esteemed and sophisticated areas of Istanbul, renowned for its unique blend of culture and modern urban development.
It boasts a diverse array of skyscrapers, apartment buildings and other structures, catering to the needs of both large companies and individuals seeking housing.
The Maslak area is well-known for its lively atmosphere, where you can find a mix of everything, a place where history and new development intertwine to create a unique place with a bright future.
In addition, Maslak district is considered a well-established hub of regeneration and growth, making it the top choice for investment in Istanbul.
It has also become one of the most sought-after locations for real estate development in the city, with a wide range of housing options available.
The region is well-connected with a transportation network, and features plenty of shopping centers, markets, hospitals, schools, and universities all within proximity, making it a promising location for investment and living.
You can check some of our offers available for sale in Maslak area in Istanbul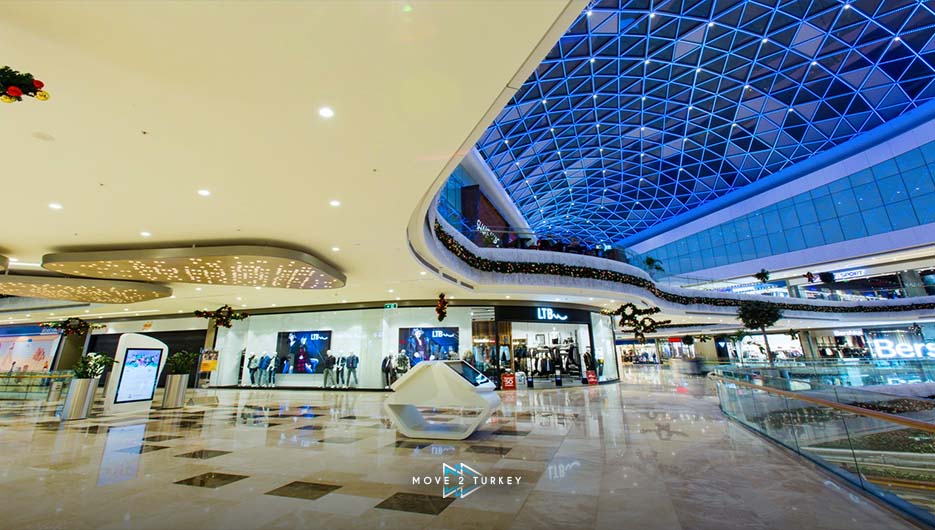 Best attractions in Maslak area in Istanbul
Maslak is a popular tourist destination known for its striking architecture and historical significance. Visitors to the area can enjoy a comfortable atmosphere and proximity to well-known attractions such as the Maslak Pavilion, the Bosphorus Fatih Sultan Mehmet Bridge, the Vadistanbul Shopping Mall, and the Belgrad Forest.
Maslak Pavilion:
Which was constructed during the reign of Sultan Mahmut II and completed under Sultan Abdulaziz, is a notable structure in the area.
The Bosphorus Fatih Sultan Mehmet Bridge:
Fatih Sultan Mehmet Bridge is considered to be one of Istanbul's most impressive bridges and connects the European and Asian sides of the city.
Vadistanbul Shopping Mall:
With its 103,000 square meters of space and numerous international brands, Vadistanbul Shopping Mall is one of Istanbul's most popular shopping centers.
Belgrad Forest:
Lastly, the Belgrad Forest is a picturesque park known for its lush vegetation and wildlife, and is a popular spot for locals and tourists alike to enjoy picnics and recreation.
Universities and schools in Maslak area
The Maslak area boasts an array of educational institutions, including schools, institutes, and universities.
The education system is divided into different levels, such as kindergarten, primary and preparatory, and comprises both public and private schools, as well as imam schools and nurseries for young children.
The region is home to two of the most renowned international schools, Bosphorus School and the British School in Istanbul, as well as the well-known Istanbul Technical University.
Additionally, 9 km away, there is the prestigious Bahcesehir University, a private institution founded in 1998, which is highly regarded by students from over 45 countries around the world.
Transportation in Maslak
Transportation is a key factor in the growth and development of the Maslak area in Istanbul, particularly due to its central location in relation to the Sariyer district and the city as a whole. The proximity to other key districts such as Eyup and Besiktas also make it an attractive location for real estate investment.
Hospitals and health centers in Maslak
The area boasts a wide range of state and private hospitals and healthcare centers that offer a comprehensive array of medical services to the community.
One of the most significant among these is Acibadem Hospital, which is considered one of the most important healthcare institutions in Istanbul.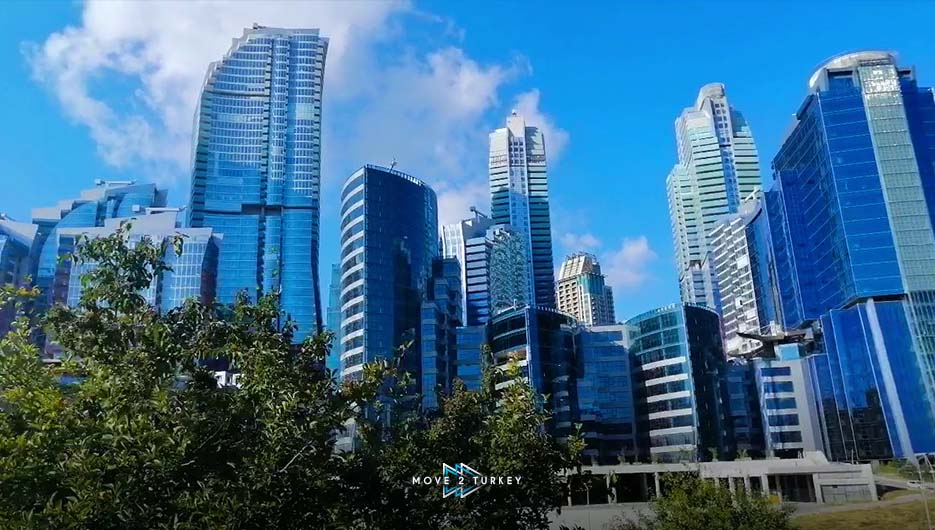 Investing in real estate in Maslak
Investing in Maslak, particularly in real estate, is seen as a strong investment opportunity, separate from the region's growth in industries such as tourism and its proximity to the Istanbul Trade Center.
This has led construction companies to focus on creating attractive and unique designs for residential and commercial complexes, leading to fierce competition among them to attract buyers and investors.
You can learn more about available properties by checking out the offerings for apartments for sale in Istanbul and contacting us for further information.
Additionally, the investment citizenship program in Turkey offers a highly attractive option for obtaining Turkish citizenship through owning real estate, with the potential to gain a Turkish passport within 3 months by investing $400,000, and the option to lease or resell the property for financial gain after 3 years.
Strong Investment Opportunity: As mentioned, Maslak is considered a strong area for real estate investment, separate from its growth in other industries like tourism.
Variety of Properties: Maslak offers a variety of residential and commercial complexes, so buyers can find the property that fits their needs and preferences.
Attractive Design: Construction companies in the area are focused on creating innovative and attractive designs for properties, making them more desirable to buyers and investors.
Strong Competition: The intense competition among construction companies leads to higher-quality properties and better deals for buyers.
Proximity to Istanbul Trade Center: Maslak is located near the Istanbul Trade Center, making it a convenient location for those involved in business and trade.
Easy access to transportation: Maslak area is well-connected by public transportation and major roadways, making it easy for residents to travel within Istanbul and around the city
Potential for Financial Gain: Property owners have the option to lease or resell their property after a period of time, which can lead to financial profits.
Best urban projects in Maslak area in Istanbul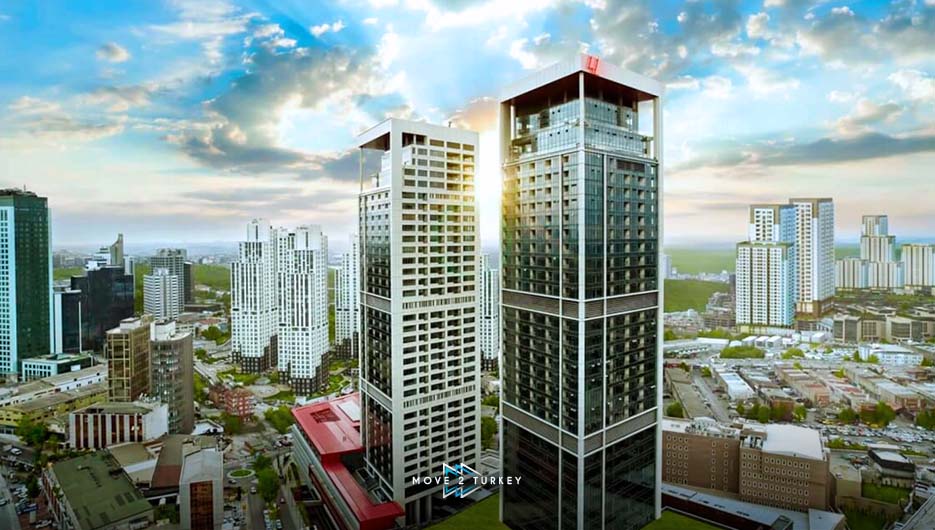 42 Maslak
The 42 Maslak project is a mixed-use development located in the Maslak district of Istanbul.
The project comprises two towers, each 42 floors tall, with a total of 442 residential units, 14 penthouses, a 10-floor business hotel, and a business center/office area of 44,000 sqm, complete with clubs and social facilities.
It offers options for offices, home-offices, and residences, and is constructed with advanced technology to enhance the functionality and convenience of both living and working spaces.
Delivery Date: Ready to move
Number of Units: 442
Land Area: 39.000 sqm
Click here to find out more about 42 Maslak project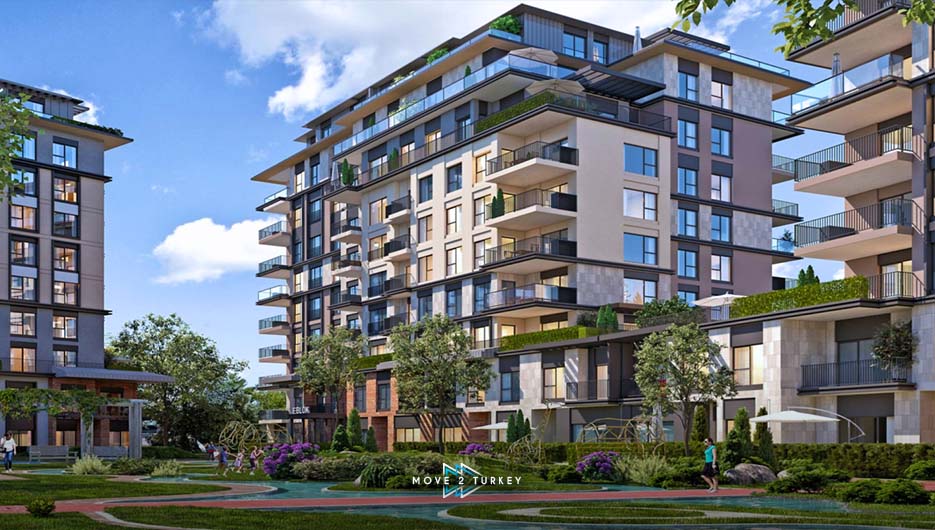 DAP Yeni Levent
The DAP Yeni Levent project is highly sought for those looking to combine the urban convenience of Istanbul with a healthy, natural lifestyle.
It offers a great investment opportunity and an array of housing options, including 1+1, 2+1, 3+1, and 4+1 flats, to meet the diverse needs and preferences of potential real estate buyers in Istanbul.
The project boasts an impressive 85% green space with a total area of 103.000 square meters and features 40 stores/shops, 16 residential complexes, and 1050 apartments for sale.
Delivery Date: January 2025
Number of Units: 1050
Land Area: 103.000 m2
Click here to find out more about The DAP Yeni Levent project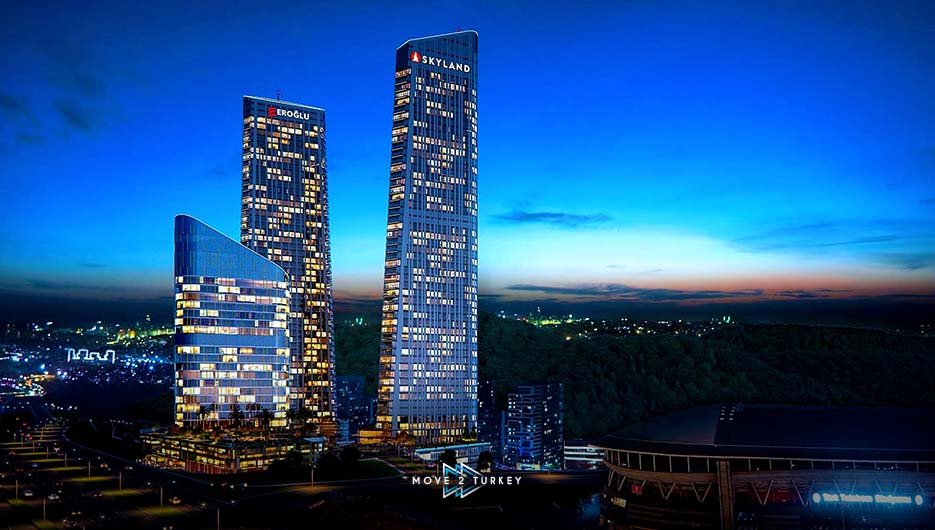 Skyland
The Skyland Istanbul project is one of the most reputable and reliable contractors in Turkey, and is located in the Seyrantepe neighborhood, next to the Turk Telekom Stadium, home to the Galatasaray Turkish Football Team.
The development is mixed-use, comprising both commercial and residential units such as a hotel, shopping center, residences, offices, and various commercial stores to meet a wide range of demands.
The project includes 987 units, with 518 offices and 469 residences, with a total construction area of approximately 500,000 sqm, 40,000 sqm of which is designated as rentable shopping center space and 90,000 sqm as rentable office space.
The upper floors are designed for restaurants, brand stores, entertainment facilities, cinemas, and more.
Delivery Date: Ready to move
Number of Units: 987
Land Area: 46.000 sqm