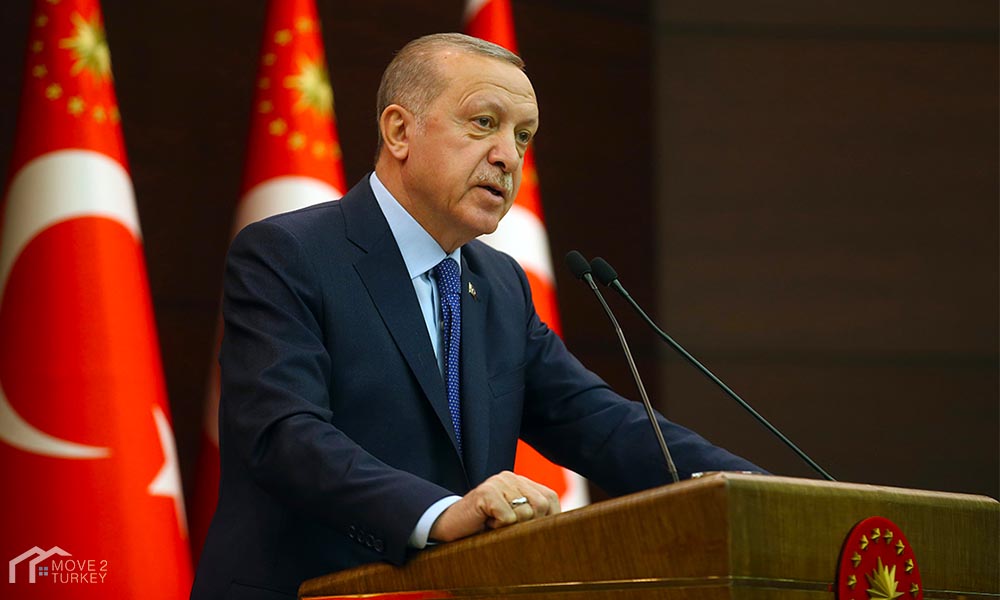 Turkish President Recep Tayyip Erdogan has announced a new economic plan worth $ 15.3 billion, named the "Economic Shield", to avoid the economic losses that the new Coronavirus may cause.
The plan includes a 6-month deferral of social security payments due in April, May and June.
In addition to reducing the percentage of value added tax during domestic flights from 18 to 1 percent, for a period of 3 months.
The plan also included extending the period of repayment of loans of factories affected by Coronavirus and interest payments to banks about 3 months, in addition to providing additional financial support to them when needed.
With regard to the purchase of homes with a value of less than 500 thousand Turkish lira, the first payment will be reduced to 10 percent, and the proportion of the installment amount will be increased from 80 to 90 percent.
Erdogan also indicated that the minimum salary will be increased to one thousand and 500 Turkish lira, and the holiday grant will be offered to retirees at the beginning of April.
The social and medical services program at home will also be activated for elderly people over the age of 80 who live alone.
Erdogan indicated that an additional two billion pounds will be allocated to the Ministry of Family, Labor and Social Services, to provide financial assistance to families in need identified by the ministry.