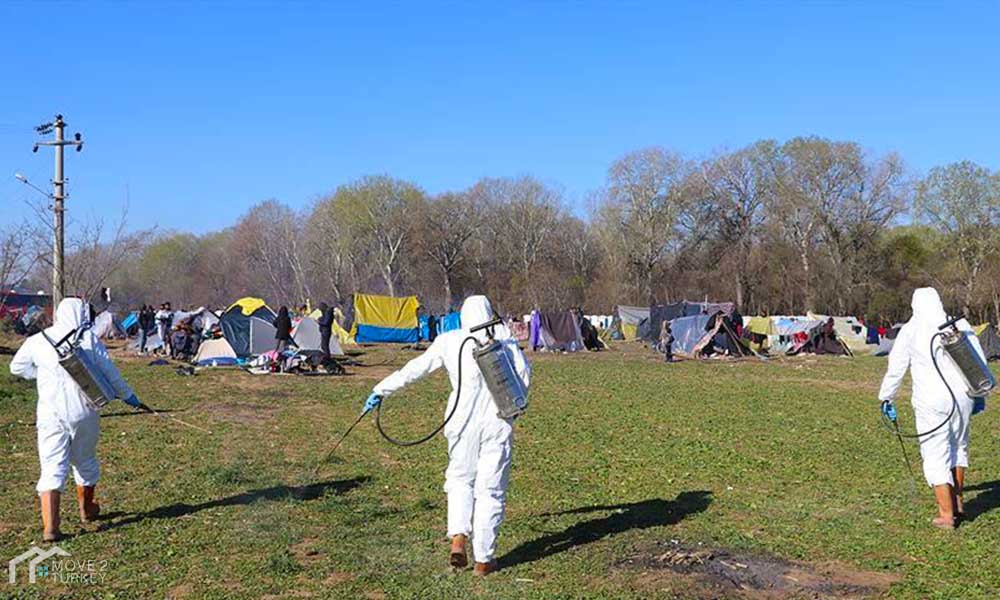 The Turkish authorities continues to sterilize and disinfect the whereabouts of refugees and asylum seekers on the Turkish-Greek border, in order to limit the spread of the new Coronavirus.
According to the Anatolia Agency, medical teams of the Health Directorate in the northwestern city of Edirne continue to cleanse and sterilize the tents and accommodation of asylum seekers on the Greek border.
In addition to the presence of medical teams that provide medical services for refugees and asylum seekers also through mobile clinics.
The flow of migrants to Turkey's western borders began on Thursday, February 27, after news was circulated that Ankara would not hinder the movement of migrants towards Europe.
On the 29th of the same month, Turkish President Recep Tayyip Erdogan announced that his country will keep its doors open for refugees wishing to go to Europe, stressing that it has no energy to accommodate a new wave of immigration.