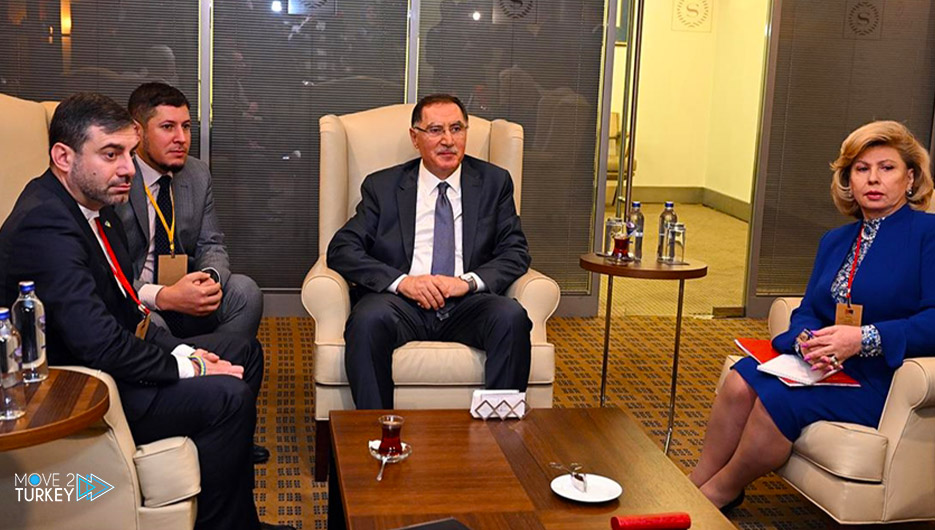 On Wednesday, the Turkish capital, Ankara, witnessed a bilateral meeting between the ombudsmen of Russia and Ukraine.
This came on the sidelines of an international conference organized by the Ombudsman Institution in Turkey, entitled "The Future of Human Rights in the 21st Century."
In statements she made to reporters, the Commissioner for Human Rights in Russia, Tatyana Moskalkova, said that she had met on the sidelines of the conference, the Turkish Parliament Speaker, Mustafa Şentop.
Moskalkova expressed her thanks to the Turkish Inspector General, Sharaf Malkoch, for the support he provided for holding the bilateral meeting between her and the Commissioner for Human Rights in the Ukrainian Parliament, Dmytro Lubinets.
In another context, the Russian commissioner said that it was agreed with her Ukrainian counterpart to release more than 40 military prisoners of the two countries.
She added that the meeting also included discussions on 10 different files, pointing to the continuation of communication between Moscow and Kiev through ombudsmen due to the interruption of diplomatic routes as a result of the war.
The two sides also discussed establishing humanitarian corridors between Russia and Ukraine, securing the communication of prisoners with their families, and transferring the injured to hospitals.
On February 24, 2022, Russia launched a military operation in Ukraine, which was followed by international rejection and economic sanctions against Moscow, which requires Kyiv to abandon plans to join military entities to end its operation, which the latter considers as an "interference" in its sovereignty.