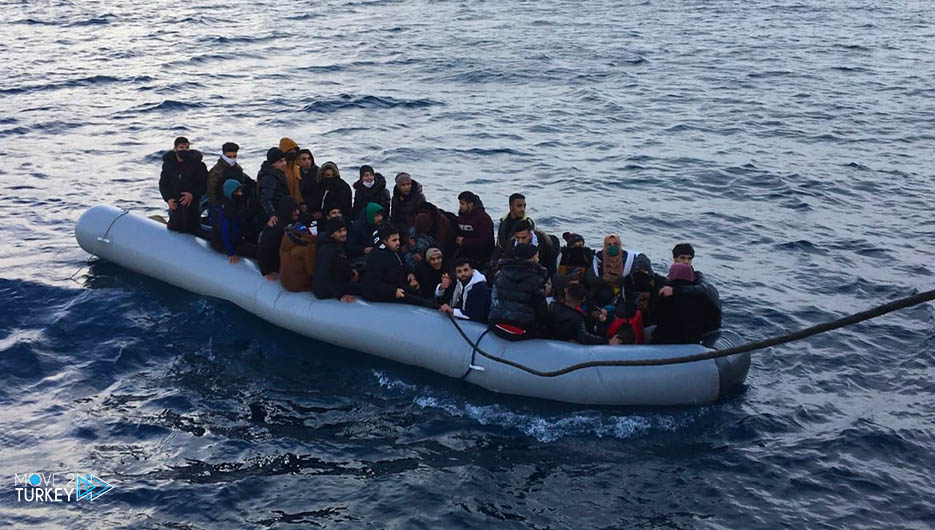 On Wednesday, Turkish Coast Guard command teams rescued 34 irregular migrants off the coast of the western Balıkesir state.
Security sources said that teams of the Turkish Coast Guard Command headed to the coasts of Ayvalik district after receiving a tip-off about the presence of a group of migrants there.
She added that the teams were able to rescue 34 migrants who were on a rubber boat, who were forced by the Greek forces to return to Turkish territorial waters.
She added that the migrants were referred to the Directorate of Immigration in Balikesir for necessary measures.