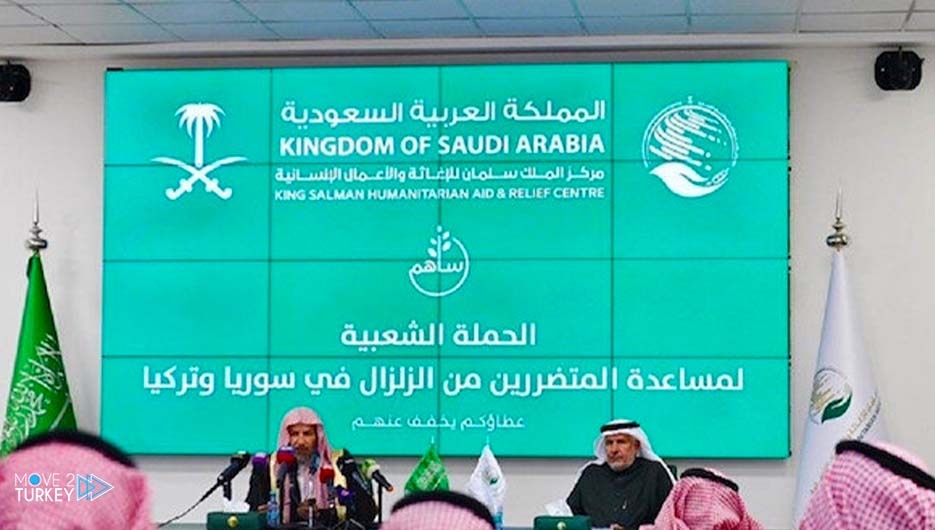 The number of participants in a popular donation campaign in Saudi Arabia for the relief of Syria and Turkey has increased to more than two million people, with an initial proceeds of 474.7 million riyals (about 126.4 million dollars).
This came according to the data of the Saudi (governmental) "Sahem" platform, which is responsible for the "popular campaign for relief of earthquake victims in Syria and Turkey," which was launched by the King Salman Relief Center (governmental) on February 8.
The outcome of the initial participation comes nearly a month after the launch of the popular donation campaign, which King Salman bin Abdulaziz and Crown Prince Mohammed bin Salman directed to launch at the time.
As of 10:47 (GMT) today, Monday, two million and 30 thousand and 561 donors participated in the campaign, according to the platform's data, while the proceeds of donations recorded 474 million and 768 thousand and 578 riyals (about 126.4 million dollars).
The frequent update of the campaign platform since its inception shows a remarkable interaction in the number of participants and the value of donations.
On February 6, a double earthquake struck southern Turkey and northern Syria, the first measuring 7.7 degrees and the second 7.6 degrees, followed by thousands of violent aftershocks, which caused great losses in lives and property in both countries.