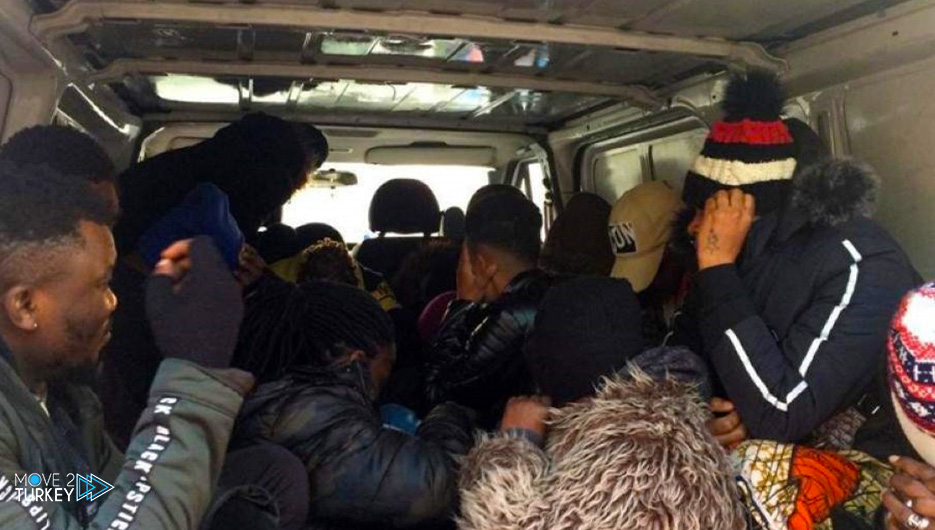 The Turkish authorities arrested 103 irregular migrants who were in the trunk of a truck in the northwestern province of Kocaeli.
The Gendarmerie Command in Kocaeli State said in a statement on Monday that its teams had seized 59 Bangladeshis, 36 Afghans, 4 Pakistanis and 4 Eritreans in the trunk of a closed truck in the Gebze area.
She indicated that irregular immigrants were referred to the state's Directorate of Immigration.
She pointed to the arrest of a person on charges of human smuggling.