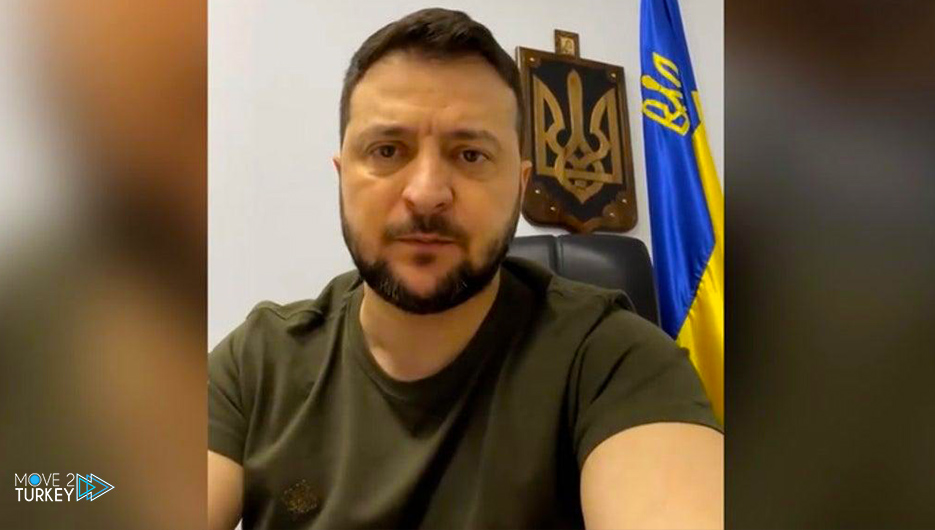 Ukrainian President Volodymyr Zelensky has accused Russia of trying to destroy Donbass and all who live in the southeastern region.
"The continuous brutal bombing and continuous Russian strikes on infrastructure and residential areas show that Russia wants to empty this area of ​​all people," Zelensky said in a video address to his people late Friday.
"Therefore, defending our land and defending our people is literally a struggle for life," he added.
He added that the cities and towns of Donbass would not survive unless Ukraine did.
He continued: "If the Russian invaders can achieve their plans, even partially, then they will have enough artillery and aircraft to turn the whole of Donbass into stones, as they did with Mariupol."
Once one of the region's most developed cities, Mariupol is now "a Russian concentration camp surrounded by rubble," Zelensky explained.
He pointed out that the situation in Kharkiv, a major city in the north, is now "frightening", adding that Ukrainian forces and intelligence agents "have achieved important tactical successes" without giving further details.
There was no immediate comment from the Russian side on what the Ukrainian president said.
Kharkiv Mayor Ihor Terry Khov said about 20 percent of the city's residential buildings were so badly damaged that it would be impossible to restore them.
On February 24, Russia launched an attack on Ukraine, followed by international rejection and severe economic sanctions against Moscow, which required Kyiv to abandon plans to join military entities to end its operation and remain neutral, which the latter considers an "interference" in its sovereignty.