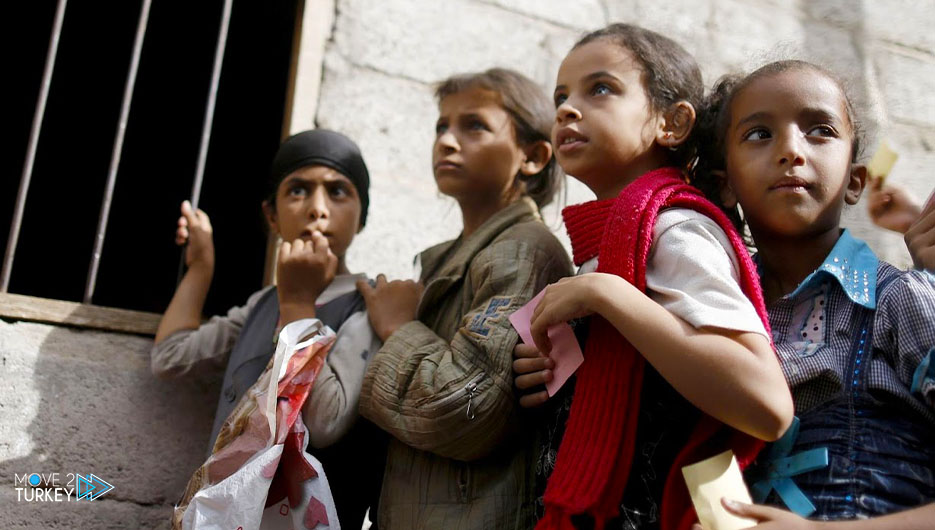 On Tuesday, the United Nations announced the suspension or curtailment of vital relief programs in Yemen due to a lack of funding.
This came in a tweet by the United Nations Office for the Coordination of Humanitarian Affairs (OCHA) in Yemen on its Twitter account.
The UN office stated that "as a result of the lack of funding, relief agencies in Yemen are forced to stop or reduce vital relief programmes.
Including programs in the areas of food, nutrition, health and water.
"Funding is urgently needed to ensure that life-saving interventions continue for the millions who depend on humanitarian aid," he added, without further details.
United Nations reports say that 24 million Yemenis out of the country's 30 million population are in need of humanitarian aid.
Yemen has been witnessing an ongoing war for nearly 7 years between forces loyal to the government backed by an Arab military coalition led by Saudi Arabia.
As well as the Iranian-backed Houthis who have controlled several governorates, including the capital, Sanaa, since September 2014.
The war cost the country's economy $126 billion in one of the world's worst humanitarian and economic crises.
Most of the population of 30 million depends on aid, according to the United Nations.