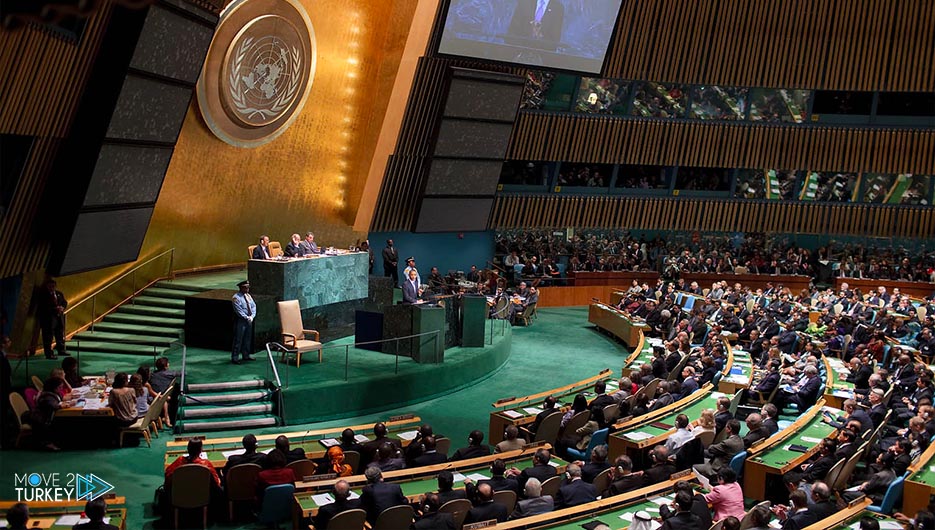 On Tuesday, the United Nations began disbursing financial aid to thousands of poor families in the Gaza Strip, funded by the State of Qatar, after a four-month hiatus.
This came within an agreement recently reached by Qatar and the United Nations in agreement with the Islamic Resistance Movement "Hamas", which rules the Gaza Strip and Israel.
Last May, Israel suspended the disbursement of the Qatari grant as part of measures it had taken against the Gaza Strip, against the backdrop of a military escalation that lasted 11 days at the time.
For the first time, the grant was not disbursed through the Postal Bank branches, as the United Nations allocated dozens of stores distributed in different areas of the Gaza Strip as points for its disbursement.
The Qatari financial grant will be distributed to 100,000 poor families at $100 per family over several days.
The Office of the United Nations Special Coordinator for the Middle East Peace Process "UNESCO" had said on Sunday in a tweet via Twitter.
This aid comes within the United Nations humanitarian cash assistance program for the Gaza Strip, with Qatari support.
A statement from the office of Israeli Prime Minister Naftali Bennett on Sunday also stated, "The settlement of sending the Qatari grant to the needy in the Gaza Strip has been completed, with the participation of the United Nations."
And last January, Qatar allocated a grant of $360 million to Gaza, to be spent over a year.
To provide financial aid to poor families, and to pay the salaries of government employees (run by Hamas).
The United Nations, Qatar, and Egypt are leading efforts to consolidate the truce after the recent aggression on Gaza, where more than two million Palestinians live.
Where they suffer deteriorating conditions as a result of the continuous Israeli siege since 2007.