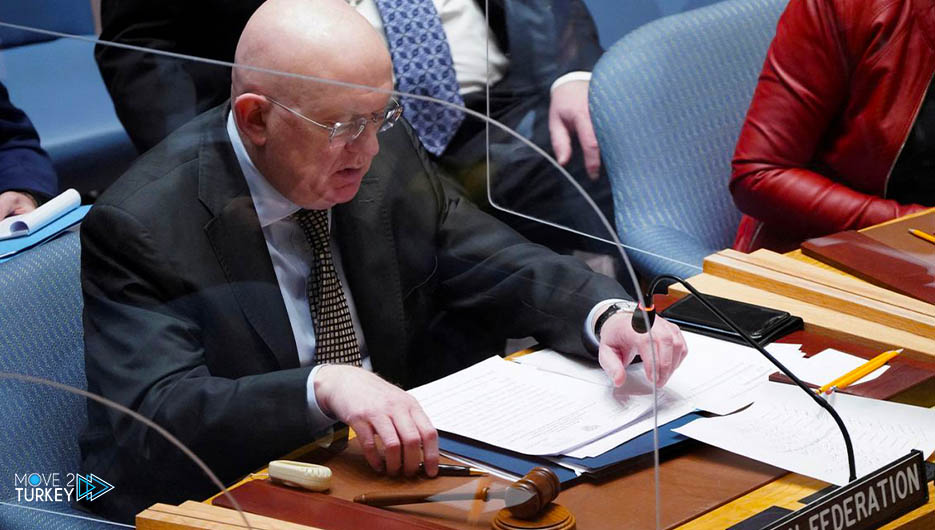 The United Nations announced that the United States decided on Tuesday to expel a Russian employee of the International Organization's General Secretariat in New York.
This came in a press conference held by Stephane Dujarric, spokesman for the Secretary-General of the International Organization, at the permanent headquarters in New York.
"The United States, as the host country, has informed us of its decision today to expel a Russian employee of the Secretariat's office here in New York," Dujarric said.
"We regret that we found ourselves in this situation, and out of respect for the privacy of the individuals involved and the sensitivity of the matter, I will not comment further," he added.
"As for the 12 employees of the Russian mission who were announced yesterday, the United States informed us about this," he added.
However, he added, "The host country agreement between the United Nations and the United States does not require the host country (the United States) to consult with the Secretary-General on such issues…I mean about the issue of expelling the 12 Russian employees yesterday."
"However, past practices on cases of this nature indicate that the United States used to talk to us on these cases, and they have already told us about the firing of 12 employees yesterday, plus another employee today," he added.
"The mission of this Russian employee was scheduled to end by March 14," he added, without revealing his identity.
The spokeswoman for the US mission to the United Nations, Olivia Dalton, told reporters that her country "today expelled" a "Russian intelligence agent working at the United Nations."
On Monday, Russia's permanent representative to the United Nations, Vassily Nebizia, announced that Washington had informed his country's mission that 12 diplomats of its members had become "persona non grata."
Washington demanded these people leave the US by March 7, against the backdrop of an ongoing Russian military operation in Ukraine.
And "persona non grata" is a diplomatic expression that means that this person or diplomat is prohibited from entering or remaining in the country that adopts him.
This is as punishment for his personal actions when he commits a legal crime that cannot be punished due to his diplomatic immunity.
On February 24, Russia launched a military attack on Ukraine, prompting regional and international capitals and organizations to impose sanctions on Moscow that included multiple sectors, including diplomatic, financial and sports.