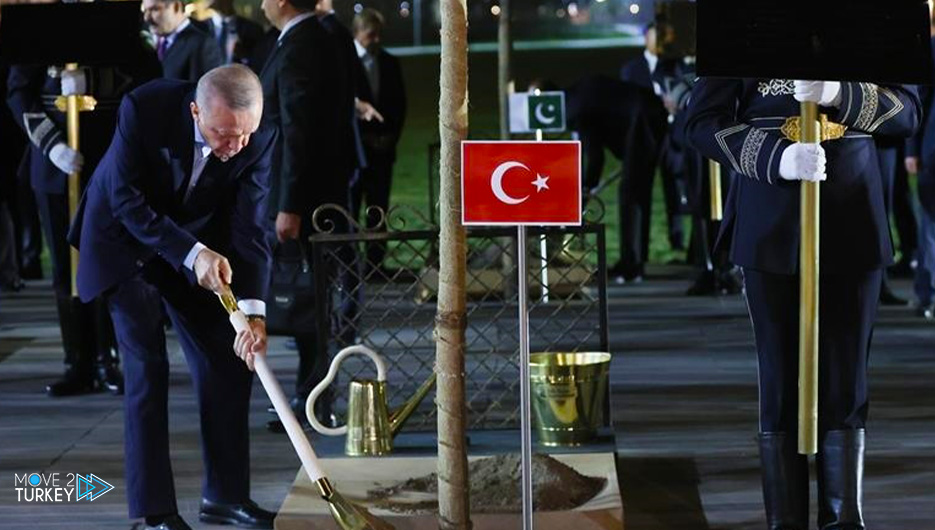 Turkish President Recep Tayyip Erdogan participated in the event of planting seedlings with the heads of state participating in the Shanghai Cooperation Organization summit in Uzbekistan.
The event was held Thursday after Erdogan arrived at the conference center in Samarkand, which will host the summit on September 15-16.
After the event, Erdogan, accompanied by the leaders, toured the newly built "Eternal City" area in the city.
Earlier on Thursday, President Erdogan arrived in Samarkand to participate as a guest of honor in the Shanghai Cooperation Organization summit.
It is noteworthy that Turkey has become a "interlocuting partner" in the organization as of 2012 and is participating in the summit at the level of the country's president for the first time.
Erdogan is expected to deliver a speech at the summit session on Friday and hold a series of bilateral meetings on the sidelines.
The Shanghai Cooperation Organization, which was established in June 2001, includes eight countries: Russia, China, Kazakhstan, Kyrgyzstan, Tajikistan, Pakistan, India and Uzbekistan.