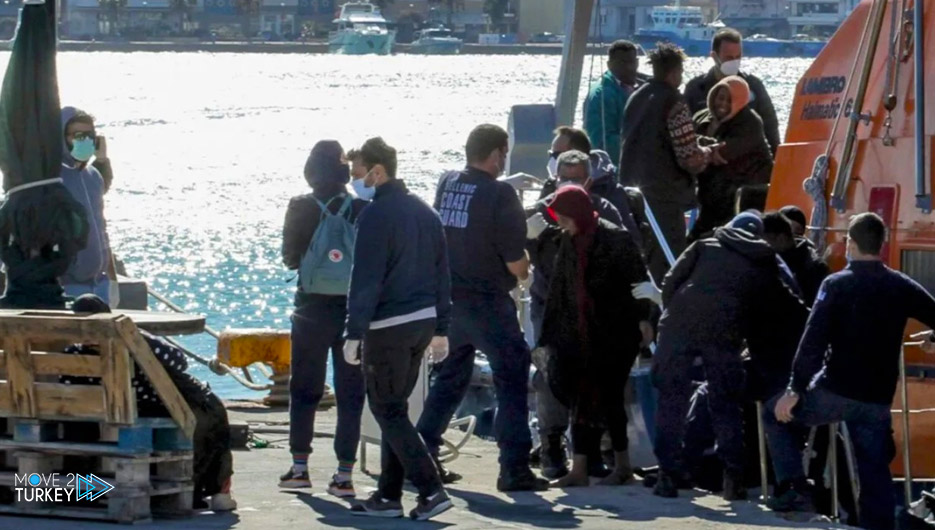 The Turkish Coast Guard announced Thursday that it has rescued 29 irregular migrants off the coast of the southwestern province of Mugla.
A statement issued by the patrol command stated that its crews had received a report of the presence of irregular migrants on a rubber boat off the coast of Bodrum district in Mugla.
The statement added that the coast guard crews rescued the migrants who were pushed by the Greek forces towards Turkish territorial waters and transported them to the mainland.
He indicated that they were referred to the Immigration Directorate in the state to take official measures against them.