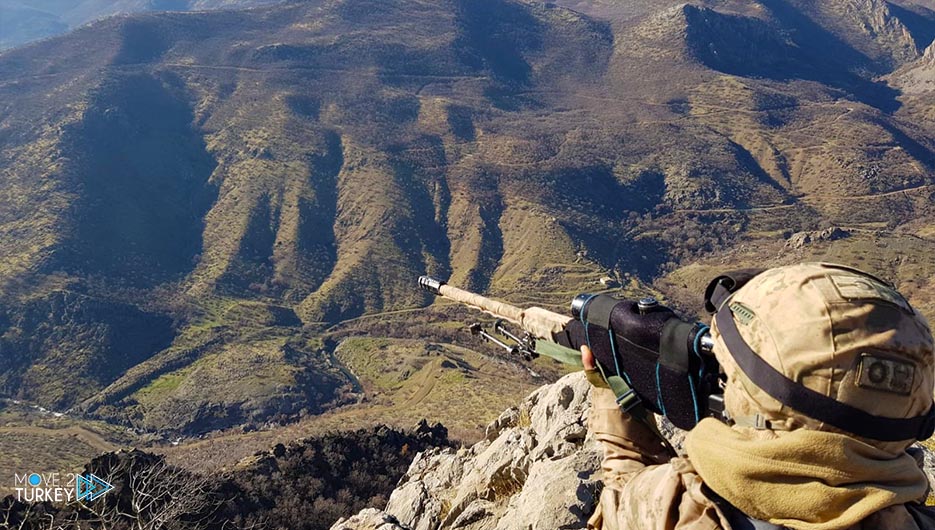 The Turkish Interior Ministry announced the neutralization of two PKK terrorists in the southern Turkish state of Bitlis as part of Operation Arn 11.
The ministry said in a statement on Sunday that two terrorists were neutralized within the framework of Operation "ARN-11" in the Hazan area of ​​Bitlis state.
They added that the neutralization process was carried out by the commandos of the state gendarmerie command, with the support of helicopters from the air force.
In turn, the office of the governor of Bitlis said in a statement that the neutralization of the terrorists took place in the village of "Aqbek", with the support of the commando forces and with air support.
He added that two infantry rifles, 172 bullets, five magazines, two hand grenades and some living necessities were seized.
The Ministry of Interior began a series of "ARN" operations against the terrorist "PKK" on January 10, after the end of the "Thunderbolt" operations.
It is noteworthy that the name "Arn" was given to these operations in relation to the Turkish young man, "Arn Bulbul", who was martyred at the hands of PKK terrorists on August 11, 2017.