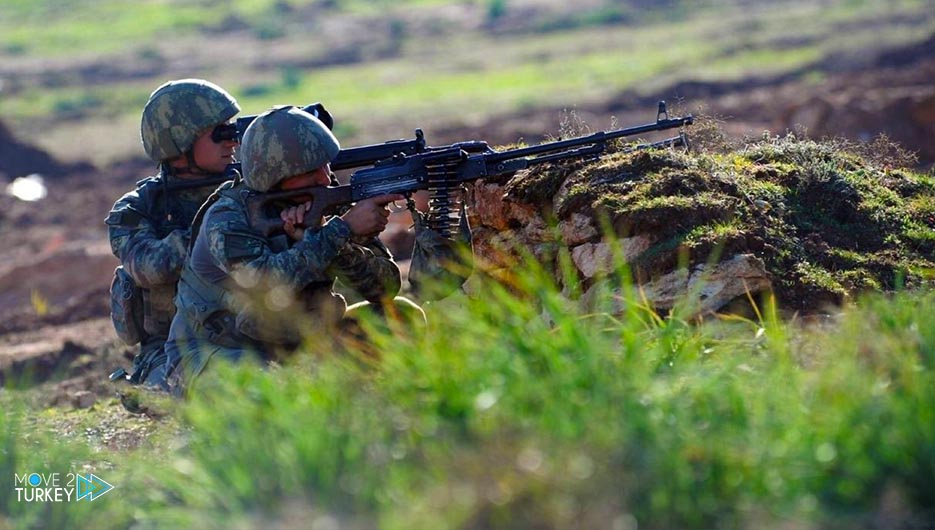 On Sunday, the Turkish Interior Ministry announced the neutralization of two PKK terrorists in the southeastern province of Diyarbakir.
A statement issued by the ministry stated that commando units of the Diyarbakir Gendarmerie Command carried out an operation against terrorists in the countryside of the "Tigris" district as part of "Arn 2" operations.
It pointed out that the operation witnessed the use of armed marches and resulted in the neutralization of two terrorists of the separatist organization with their weapons.
The statement confirmed the continuation of operations in the region against terrorist elements.