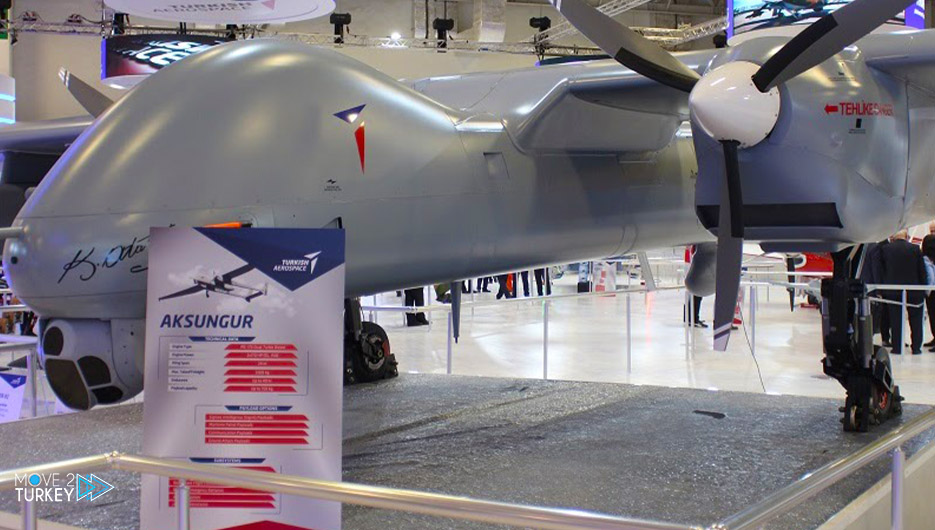 The Turkish Aerospace Industries Company "TOSA" is preparing to deliver to Niger and Chad five domestically-made "Hurqosh" aircraft.
The Turkish "TOSA" is participating in the activities of the "African Aviation and Defense Exhibition 2022", which is being organized in Pretoria, the capital of South Africa.
During the exhibition's activities, "TOSACH" displayed a group of aircraft, helicopters, unmanned aerial vehicles and locally developed satellite platforms, and held a series of meetings with a number of participating delegations.
Atilla Dogan, Deputy Director General of "TOSASH", said that the company is preparing to deliver two "Hurgosh" planes to Niger at the end of this year and Chad 3 of the same model in the first quarter of next year under sales contracts signed with the two countries.
Dogan explained that, while preparing the planes for delivery, the company implemented a set of training programs to train pilots from the two mentioned countries to use the sold planes in compliance with the requirements of purchase contracts.
He added, "The company is organizing training activities for pilots and aircraft maintenance personnel, and some pilot training has been completed for crews from Niger and Chad."
"We have prepared a group of trained pilots and completed the training courses for a group of training and maintenance crews," Doğan added.
And he added, "We will organize a special training program for these crews with the delivery of aircraft to the two countries, and we will continue to support them technically and training."
Dogan stressed that the Turkish-made "Hurqosh" plane has a good reputation on the level of the African continent, and that this type of training aircraft has an important market in the African continent.
"We have had meetings and conversations with a group of potential clients and we've come a long way in these conversations," he said.
He added, "With the training aircraft, we are developing a new version of a special mission aircraft with good potential for the benefit of our customers in Africa."
"We know that some potential customers are waiting for us to complete the first delivery, and we also know that the returns will be good after we deliver the aircraft sold to Niger and Chad," Dugan explained.
And Abizaid: "We are confident that we will receive in the near future additional requests from Niger, Chad and other possible countries."
Doğan revealed that "TUSAŞ" is close to handing over a copy of the air-ground integration aircraft to the Turkish Armed Forces, and it is considered one of the types of the "Hurqosh" aircraft.
He stated that the company is working at the same time to develop "Horgosh 2" after completing the design, construction and production work.
He added, "In addition, we are working to complete the technical tests related to the locally-made Harjit aircraft by the end of this year."