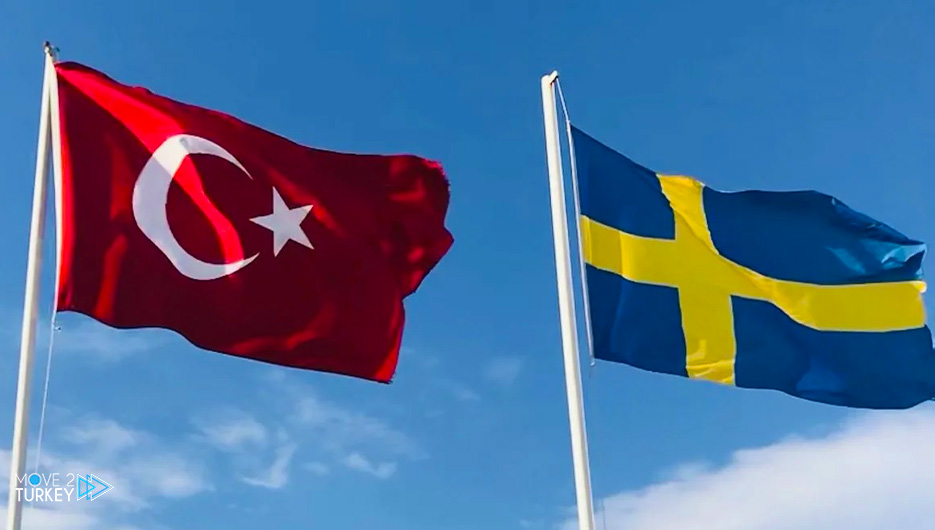 Turkish Parliament Speaker Mustafa Şentop met with Swedish Parliament Speaker Andreas Norlin and Finnish Parliament First Deputy Speaker Antti Rinne in the Croatian capital Zagreb.
This came on Monday on the sidelines of his participation in the first parliamentary summit of the Crimean Platform hosted by Zagreb.
During the meeting, Şentop stressed that the Turkish parliament will assess whether Sweden and Finland fully comply with their pledges, and move in this light during the process of ratifying the two countries' accession to the North Atlantic Treaty Organization (NATO).
He added, "We are convinced that the pledges contained in the tripartite memorandum have not yet been fully fulfilled, although we see positive steps and developments in this regard."
He continued, "We note that the PKK BYD/YPG and Gulen organizations continue to carry out their activities against Turkey, as in the past (from Sweden and Finland)."
He stressed that in the current situation, Turkey cannot convince its public opinion that the terms of the memorandum have been implemented.
He added, "Our main aspiration is for the two countries to stop the activities of terrorist organizations and their extensions."
It is worth noting that Turkey signed with Sweden and Finland a tripartite memorandum on combating terrorism at the NATO Summit in Madrid, Spain, on June 28.
Within the framework of the memorandum, a permanent joint mechanism was formed, which held its first meeting on August 26 in the Finnish city of Vantaa.
Ukraine launched the Crimea Platform last year as an international platform for solidarity and coordination as part of its efforts to increase international pressure on Russia, prevent further violations of the peninsula and ensure the return of Crimea.
The Crimean Platform officially began its work with the inaugural summit held in Kyiv on August 23, 2021, and the 46 participating countries signed the Declaration of the Joint Crimean Platform.
Russia annexed Crimea from Ukraine after a unilateral referendum in March 2014.