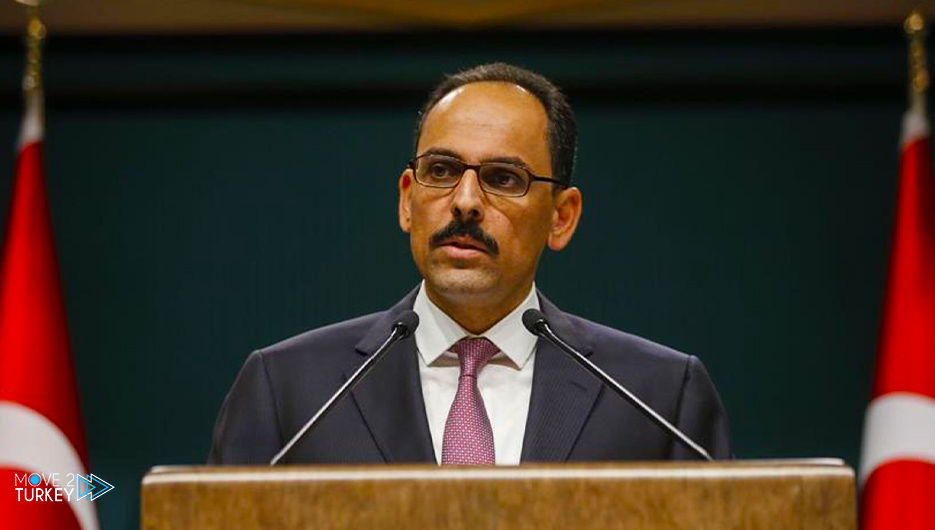 Turkish presidential spokesman Ibrahim Kalin expected the ships loaded with grain under the Istanbul Agreement between Ukraine and Russia to set out within two weeks.
In statements to Bloomberg Agency on Wednesday, he confirmed that the Istanbul agreement was signed after an agreement was reached between Russia and Ukraine.
He pointed out that this development, if it continues and gets the support of all parties, would also help build confidence between the two parties to prepare the ground for signing ceasefire agreements, exchanging prisoners and establishing peace.
Kalin explained that the coordination center to be established in Istanbul (to supervise the shipment of grain) will include representatives of 4 parties.
He said that Turkey was disturbed when the attack took place last Saturday (on the Ukrainian port of Odessa) and immediately discussed the issue with the Russian and Ukrainian sides.
He pointed out that Turkey is waiting for all parties to fully abide by the terms of the grain shipment agreement that serves the Russians and the Ukrainians.
"We can expect the first ships to launch within two weeks, and that depends to some extent on how prepared the two countries are," the spokesman added.
He revealed that the agreement was concluded for a period of 4 months, but it can be extended automatically if an agreement is reached between the two parties.
He stressed that shipping operations include only grain products, and the ships loaded with them will be monitored at all stages under the supervision of the Coordination Center in Istanbul.
On July 22, under the patronage of President Recep Tayyip Erdogan and United Nations Secretary-General Antonio Guterres, a signing ceremony took place in Istanbul for the "Document on the Initiative for the Safe Shipping of Grain and Foodstuffs from Ukrainian Ports" between Turkey, Russia, Ukraine and the United Nations.
The agreement guarantees securing exports of grain stuck in the Ukrainian ports on the Black Sea (Eastern Europe) to the world.
Many countries in the world are suffering from a grain crisis as a result of the inability of cargo ships to leave Ukrainian ports due to the war that broke out since February 24.