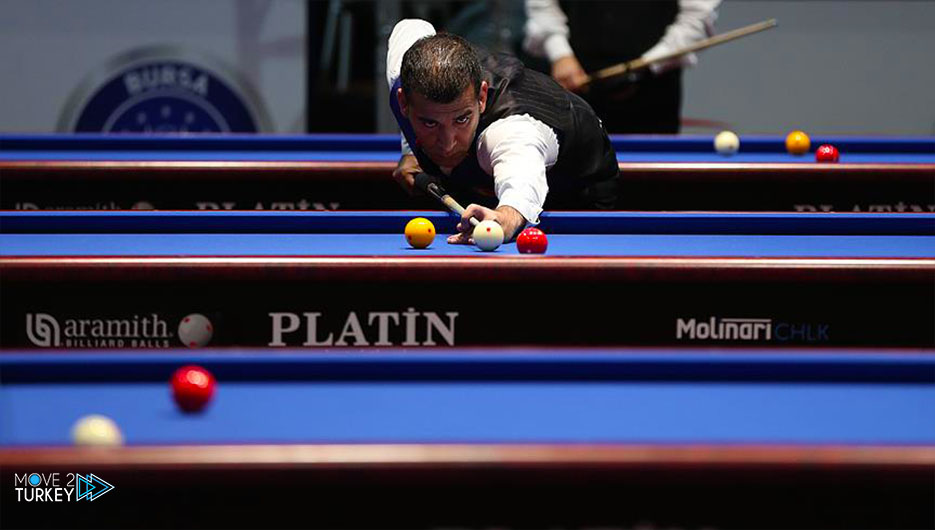 The Turkish player Semih Saygin won the World Cup for Pool Three-cushion on Saturday, in the tournament competitions hosted by Egypt.
The Turkish Billiards Federation said in a statement that Saygin R defeated his Dutch opponent, Dick Jaspers, 50-37.
This was in the final match of the tournament hosted by Sharm El-Sheikh between 28 November and 4 December.
The statement congratulated Saygin R on this victory, wishing him continued success.