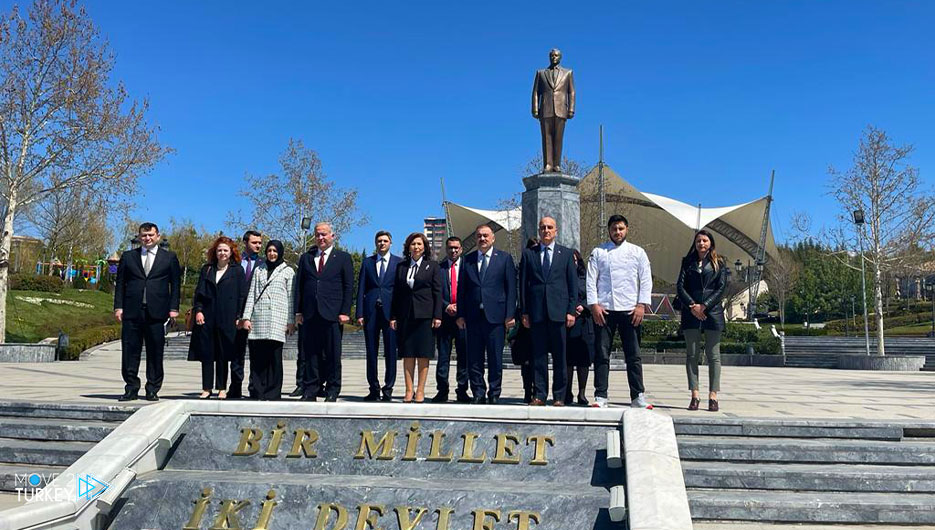 Senior Turkish officials, led by Parliament Speaker Mustafa Şentop, participated in the celebrations of the 102nd anniversary of the founding of the Grand National Assembly (Parliament) and the "Childhood and National Sovereignty" day.
The feast falls on April 23 of each year, the date on which the cornerstone of the Turkish Republic was laid and the Grand National Assembly was opened in 1920.
A ceremony was held on this occasion at the tomb of the founder of the Turkish Republic, Mustafa Kemal Ataturk, in the capital, Ankara, on Saturday.
It was attended by Sentop, Vice President Fuat Oktay, the heads of the Republican People's Parties Kemal Kilicdaroglu, the National Movement, Devlet Bahçeli, "I" Meral Aksener, members of the government and parliamentarians.
Şentop laid a wreath at the shrine, everyone observed a minute of silence, and the national anthem was played.
Turks, inside and outside the country, participate in various activities to celebrate childhood and national sovereignty, and the faces of adults and children are overjoyed.
It is noteworthy that the founder of the republic, Mustafa Kemal Ataturk, dedicated the National Sovereignty Day to all the children of the world, so the name of the holiday was changed to "Childhood and National Sovereignty."