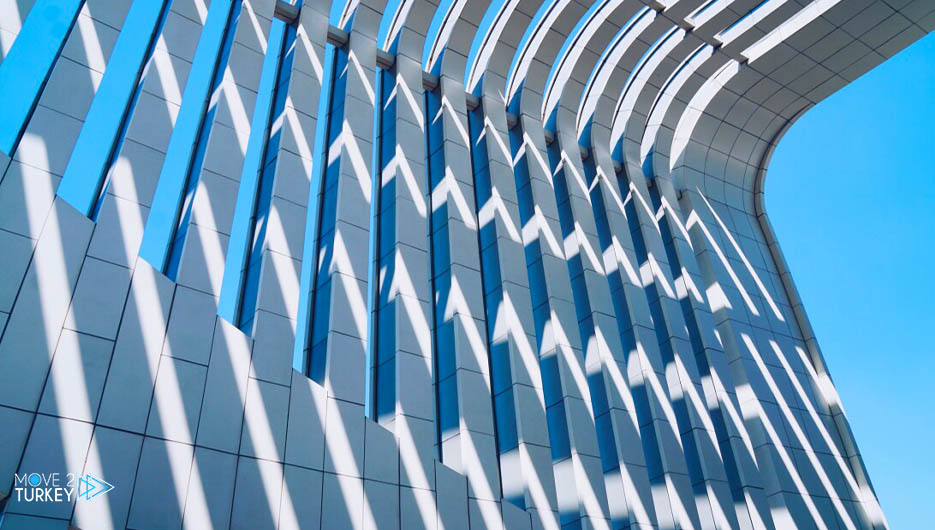 The Turkish company Dorja, which is specialized in the production of prefabricated buildings and steel structures, provides energy-saving production.
Low carbon and lower waste by using "modern construction methods" in volumetric modular solutions.
The company said in a statement on Saturday that it is in line with the goal of achieving net zero carbon emissions by 2050.
The construction sector has also engaged in decarbonization following an amendment to the 2019 Climate Change Act.
It explained that its modular, volumetric solutions shorten construction times without compromising quality and safety.
It stated that an important reason for the increase in energy efficiency in this regard compared to traditional building methods is that the production process remains under control in the factory environment.
It stressed that with the transfer of the workshop to the factory, the need for equipment, machinery and labor in this field decreases significantly.
The statement pointed out the possibility of reducing construction waste to a minimum in the volumetric modular construction projects developed and implemented by the company.
Because the design and manufacturing processes are managed and realized in a controlled factory environment.
According to the statement, Dorja is adopting a policy of reducing waste further through recyclable materials options.
And using modern construction methods such as design and building information modeling for production and installation in the company's modular steel structure production processes.
Material requirements are clearly defined, duration and risk of hazards are minimized.
Dorja has completed the largest epidemiological complex in the region, with a capacity of 4,000 people, in the State of Qatar, where the air temperature reaches 60 degrees.
It has also completed housing complexes in the mining areas of Kazakhstan, where the freezing cold temperature reaches below 50 degrees.
The company serves many projects and sectors, such as model kindergartens in Switzerland, and integrated refugee facilities in many regions, where hundreds of thousands of people are accommodated.