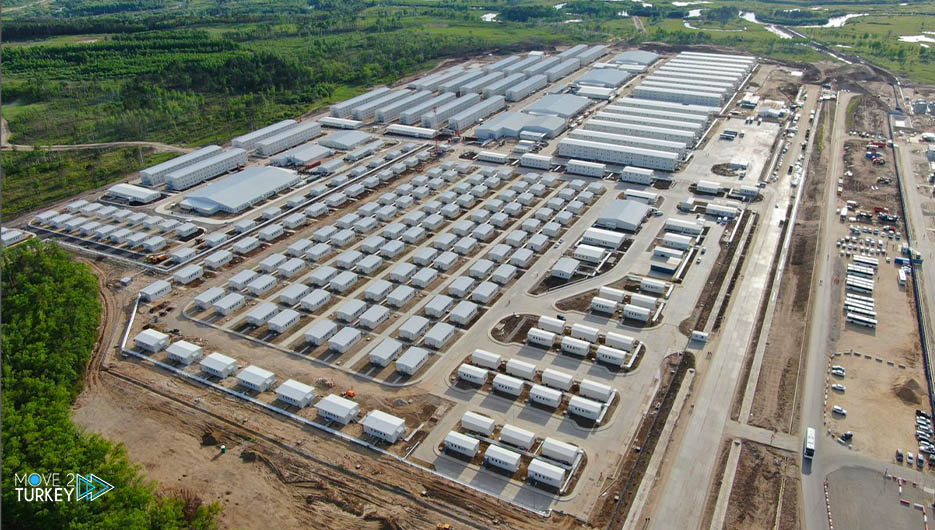 The Turkish Dorçe Prefabricated Building Company provides practical solutions to its customers around the world and in various fields.
In a statement, the company drew attention to the recent increasing interest in prefabricated buildings around the world in light of technological progress and the development of production techniques.
The company confirmed that it will continue its research and development work with full momentum to meet the needs of its customers, especially in the defense and security sectors.
Dorçe is one of the most prominent companies in this field, with its large production capacities, speedy implementation of projects, and provision of installation and logistic services in the most difficult areas.
For more than 40 years, Dorçe has been a partner in finding solutions for the armed forces, security forces and defense industry organizations, local and international, through specially designed projects such as military camps, outposts, containers that can be transported by helicopters and other prefabricated buildings.
The company undertakes projects across Africa, the CIS region, the Middle East and Turkey.
It undertakes projects for institutions such as the United Nations, the North Atlantic Treaty Organization (NATO), and the Turkish Armed Forces.
The company has also undertaken the construction of military facilities in countries such as Iraq, Afghanistan, Djibouti and Kosovo.
Among the projects undertaken by the company is the construction of hangars for F-16 and F-35 fighters for the Japanese army in Djibouti, where heavy steel structures were used in those projects.
Among the company's notable products are helicopter-loadable containers that can be installed by hand in all environments easily without the use of any tools and equipment.
The company is also distinguished by the production of aircraft hangars, various warehouses, including ammunition, various military buildings, field hospitals, cabins for various uses and dormitories.
In addition, the company undertakes the construction of military facilities that are resistant to mortar attacks and armored cabins that can be used to guard consulates, outposts, military buildings, international conference centers and others.