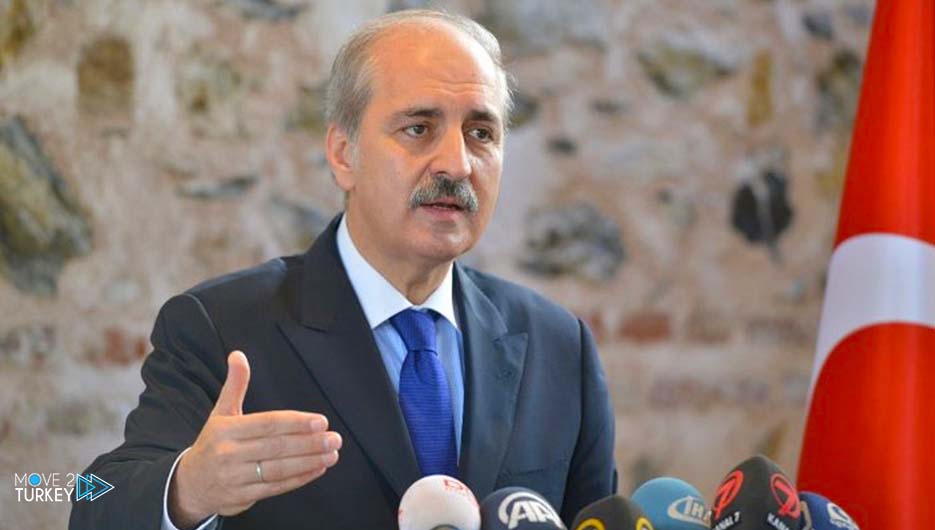 Turkish Parliament Speaker Numan Kurtulmuş expressed his annoyance at "ignoring the escalating clashes in Palestine" in a statement from the summit of heads of parliaments of the G20 countries.
This came in a statement by Kurtulmuş on Monday, in which he expressed his reservations about an item in the summit statement related to the Russian-Ukrainian war, saying that it "does not address conflicts and disputes in many places in the world."
He stressed that "it is unfortunate to ignore the escalating conflict in Palestine at a time when the principle of justice must be taken into account in ensuring global peace and stability."
Kurtulmuş pointed out that the aforementioned conflict severely affected many civilians, most of them women, children, and health care workers, indicating that the conflict in Palestine also has implications for global energy security.
He stressed his dissatisfaction with the failure to address the "horrible humanitarian situation and human rights situation" in the joint statement at a time when unfortunate events were occurring and rapidly developing in Gaza.
He noted that Indonesia, South Africa, and China had expressed similar reservations, expressing his expectation that Russia would share the same reservations.