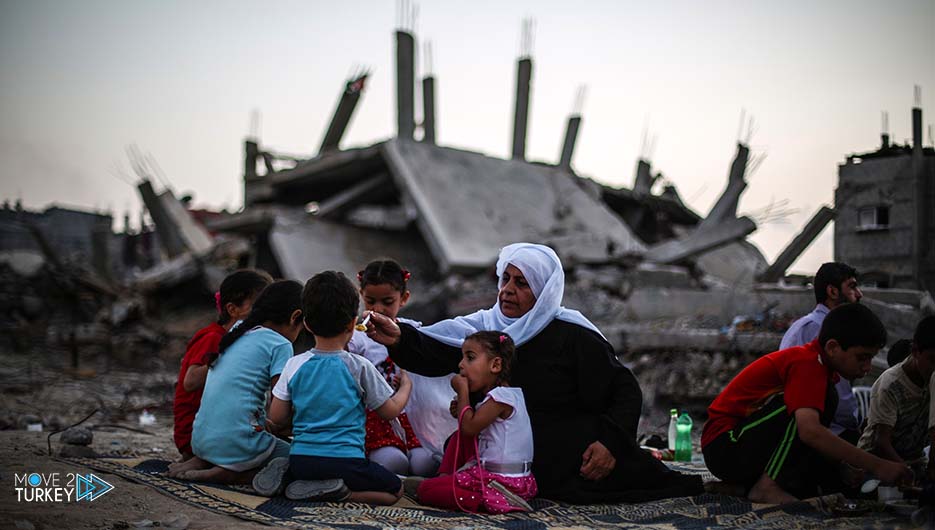 The Turkish Red Crescent Organization announced the continuation of its provision of humanitarian aid to the Palestinians in the Gaza Strip.
The Red Crescent's statement on Monday stressed its work to secure the increasing needs of civilians in coordination with its cadres inside Gaza.
It pointed out that access to Gaza from outside the Strip is not possible at the present time, and her crews are working to distribute humanitarian aid inside Gaza.
The statement explained that the organization is seeking to deliver aid from outside the Gaza Strip.
It also seeks to establish a safe humanitarian corridor for the delivery of aid, and if this is achieved, it will cooperate with local civil society organizations to provide relief to those in need.
For the tenth day, Israeli aircraft intensified their bombing of Gaza, targeting residential buildings and facilities, as well as cutting off water, electricity, food and other basic facilities, in conjunction with increasing the pace of raids on West Bank cities and camps, resulting in the killing of 2,808 and the injury of 10,950 Palestinians, according to official data.
The residents of the Gaza Strip suffer from extremely deteriorating living conditions. As a result of an ongoing Israeli siege since Hamas won the Palestinian legislative elections in 2006.