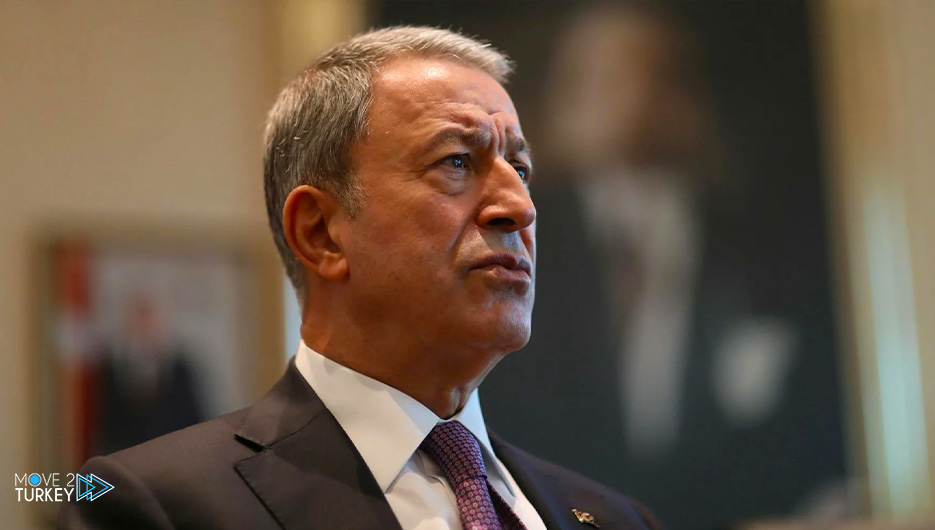 On Thursday, Turkish Defense Minister Hulusi Akar attended a session entitled "Adapting the Defense Structure and Deterrence" within the framework of the NATO Defense Ministers' Meeting.
The Turkish minister will participate in the meeting of "NATO" defense ministers, which is being held at the alliance's headquarters in the Belgian capital, Brussels.
After the session, Akar participated in a memorial group photo-taking ceremony with the attendees.