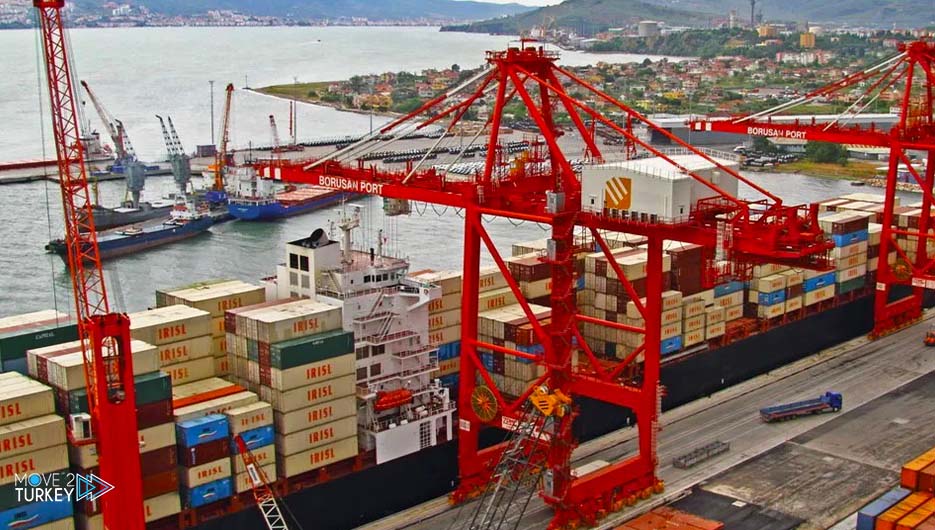 Turkey's exports to countries bordering the Arabian Gulf amounted to one billion and 691 million dollars last May.
According to figures from data from the Turkish Exporters Council (TİM), Turkey's exports to the Gulf countries increased by 29 percent in May compared to the same month in 2022.
The figures show Turkey's exports to the Arab Gulf countries in May as follows: Iraq $817.9 million, the United Arab Emirates $360 million, Saudi Arabia $166.5 million, Iran $206.9 million, Qatar $55.3 million, Kuwait $46 million, Oman $24.6 One million dollars, Bahrain 13.6 million dollars.
Turkey's exports to Saudi Arabia recorded the highest increase compared to last May and last year.
In terms of sectors, Turkey's exports in May to Iraq of grains and legumes amounted to 180 million dollars, to the UAE of jewelry 108.3 million dollars, carpet exports to Saudi Arabia 27.1 million dollars, chemicals and their products to Iran 44 million dollars, and furniture to Qatar 7 million dollars.