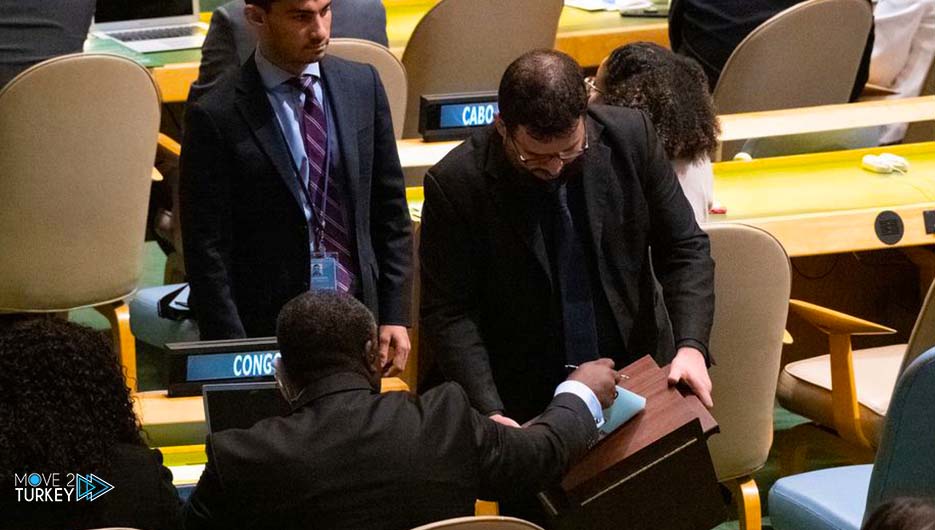 On Thursday, Turkey won membership in the Economic and Social Council of the United Nations for a period of two years.
Turkey obtained 186 votes from among the 193 members of the United Nations General Assembly during elections held regarding the vacant seat for Greece in Western Europe and other groups under the rotation system.
Accordingly, Turkey will perform functions in the Economic and Social Council from January 1, 2024 to December 31, 2025.
On the other hand, it was decided that Russia and North Macedonia would go to a second round for not exceeding the threshold of 123 votes required for the vacant place in the Eastern European group.
Also, 18 new Member States were elected to the Council: France, Germany, Haiti, Japan, Kenya, Liechtenstein, Mauritania, Nepal, Nigeria, Pakistan, Paraguay, Poland, Senegal, Spain, Suriname, the United Kingdom, Uruguay and Zambia.
New members of the 54-member council are elected every year under the supervision of the United Nations General Assembly, to replace 18 countries whose mandate ends.
The Charter of the United Nations established the Economic and Social Council in 1946 as one of the main organs of the organization, and it is the main platform for encouraging discussion, innovative ideas, formulating consensus to move forward, and coordinating efforts to achieve internationally agreed goals.