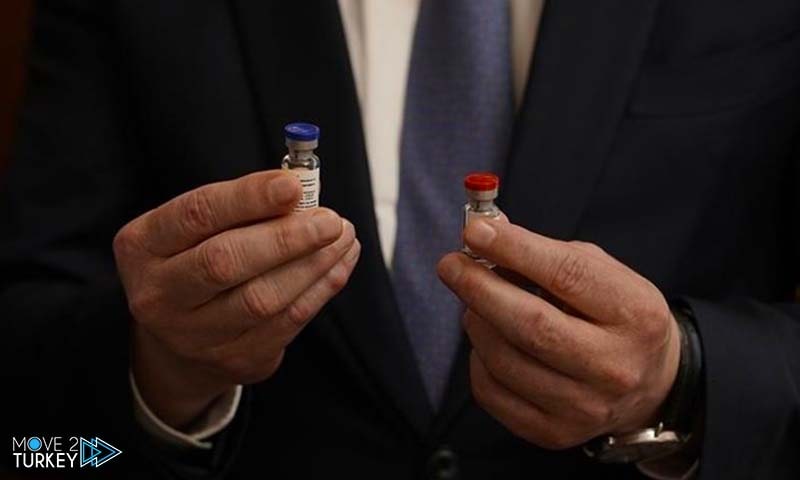 The Turkish Minister of Health Fahrettin Koca said that Turkey had requested clinical trials of the Sputnik-5 vaccine against the Coronavirus produced in Russia.
And according to Russian news agency Novosti, Turkish Health Minister Fahrettin Koca announced that Turkey may soon issue a license to conduct clinical trials on the Russian Coronavirus vaccine.
"We went to test a vaccine made in Russia," he said. "The documents therein have already been approved, and I think this will be allowed in the near future."
The Turkish Minister of Health also mentioned that his country is also testing the two locally produced vaccines on volunteers.
Earlier, Russian Deputy Prime Minister Tatyana Golikova announced that 27 countries are ready to buy the Coronavirus vaccine, which was made by Russian experts.
India is also reported to be ready to produce more than 300 million doses of the Russian Coronavirus vaccine annually.
Foreign experts have already received information about how the vaccine produced in Russia works.
The world's first vaccine against the Coronavirus was registered in Russia on August 11. The vaccine, similar to the first satellite launched into space in 1957, is called Sputnik-5.
The vaccine will be given to volunteers at high risk (due to infection with the Coronavirus) starting Saturday, September 5, in the Russian capital, Moscow. This vaccination is part of post-vaccine studies to examine the drug's effectiveness on a larger scale.