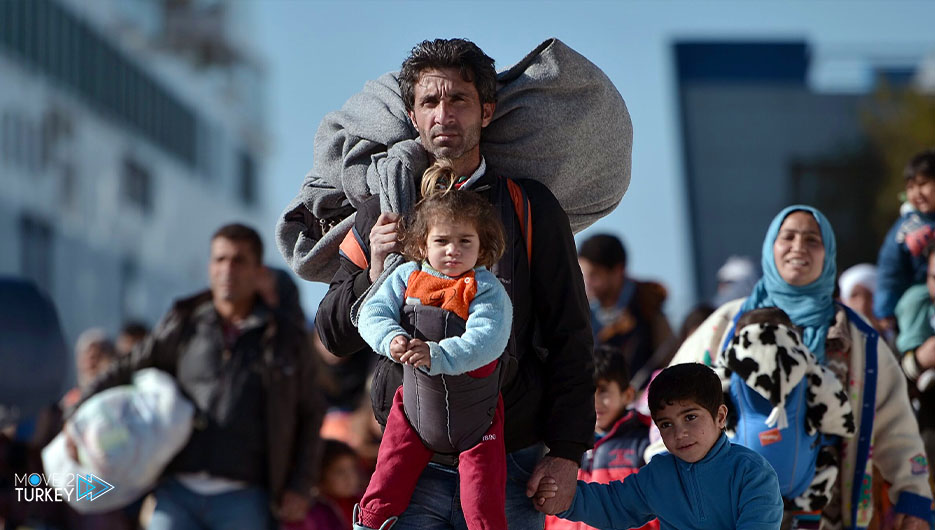 Turkish Foreign Minister Mevlüt Çavuşoğlu said on Wednesday that his country is working with Jordan for the voluntary return of Syrian refugees to their country.
In a joint press conference with Jordanian Foreign Minister Ayman Safadi in the capital Ankara, Çavuşoğlu expressed his country's desire to organize a conference hosted by Turkey at the ministerial level to discuss the voluntary return of Syrian refugees.
Turkey hosts about 3.7 million Syrians who have migrated to the country, most of whom hold the status of "temporary protection", in addition to Jordan receiving about 1.3 million Syrians, half of whom have "refugee" status.
He stressed that Turkey attaches great importance to Jordan's brotherly vision towards the region, and that the two countries' visions are identical on all regional issues.
He explained the importance of holding periodic consultations between the two countries in this regard, indicating that he discussed economic cooperation with Safadi and ways of cooperation in the fields of education and culture.
Çavuşoğlu added that the volume of trade exchange between the two countries is going to one billion dollars annually, and said that the Turks' interest in Jordan is increasing in conjunction with the increase in Jordanian visitors in Turkey.
He expressed his welcome to the two countries' intention to resume flights between Istanbul and Aqaba, after stopping for a period due to the Corona pandemic.
On the Palestinian level, Çavuşoğlu stressed that Turkey and Jordan have identical visions regarding the Palestinian file and the status of Jerusalem.
He affirmed Turkey's support for the Hashemite care over the holy sites in Jerusalem, and that the two countries will continue to cooperate at the level of international organizations, particularly the United Nations and the Organization of Islamic Cooperation.