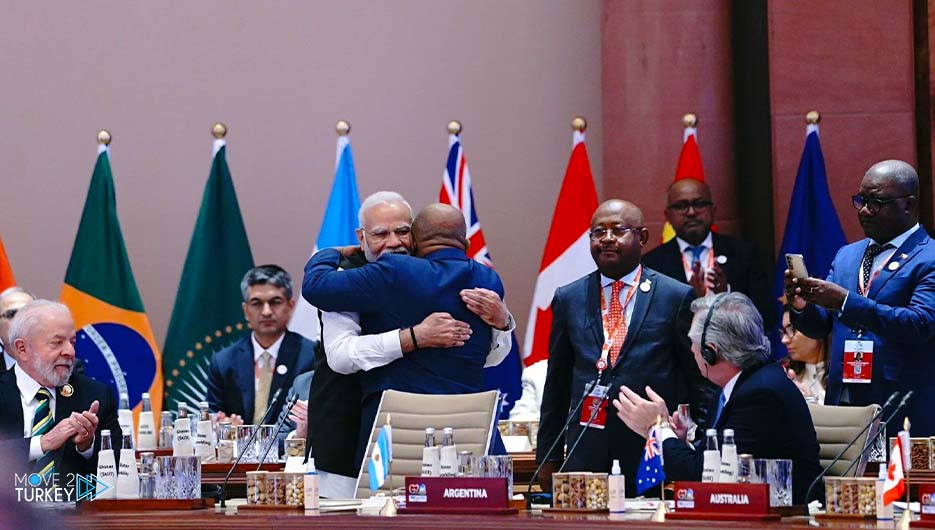 The Turkish Foreign Ministry welcomed the decision of the Group of Twenty to grant the African Union permanent membership.
The Foreign Ministry statement indicated that "the African Union is a strategic partner for Turkey."
It emphasized that Turkey is doing its best to represent Africa in international forums.
The Turkish Foreign Ministry considered the move "very important in terms of enhancing the multiplicity of parties in international relations."
The African Union is a continental bloc of 55 countries.
Before announcing the joining of the African Union, the G20 included 19 countries in addition to the European Union and its members represent about 85 percent of global GDP and more than 75 percent of global trade.
Earlier on Saturday, the work of the Group of Twenty Summit in the Indian capital, New Delhi, was launched under the slogan "One Land, One Family, One Future", and the summit lasts for two days.