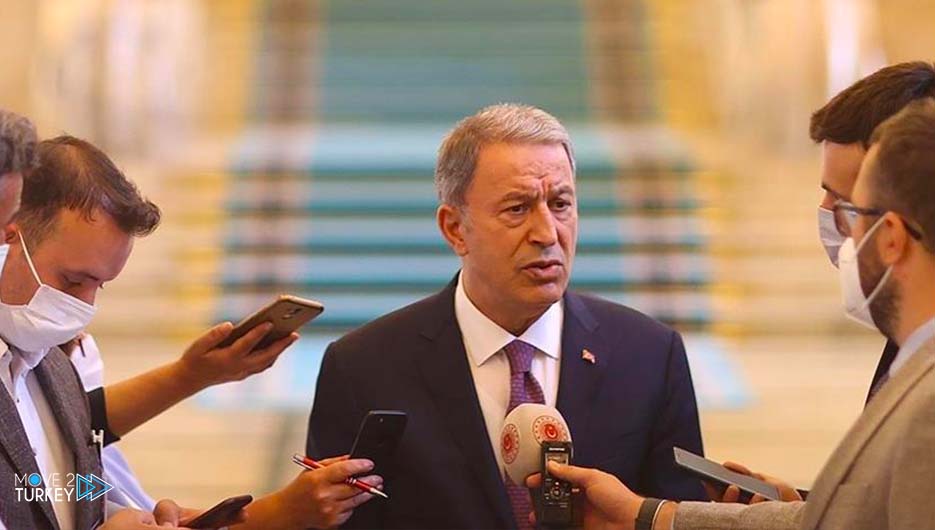 Turkish Defense Minister Hulusi Akar told reporters in the Turkish parliament that Ankara does not intend to send more troops to Kabul airport to ensure the security of NATO forces after the withdrawal of NATO forces from Afghanistan.
The minister emphasized that the Turkish army has been tasked with securing the airport for the past six years as part of the NATO "Resolute Support" mission.
He added that talks are underway to keep about 500 Turkish soldiers stationed in Afghanistan.
In the past, Turkey offered to protect and manage Hamid Karzai International Airport after the withdrawal of foreign forces from Afghanistan. And it is currently receiving political, logistical and financial support with the United States.
According to Reuters, Akar continued that after the completion of these issues, necessary measures will be taken and discussed today (Thursday, July 23) with the US delegation in Ankara.
Last week, US National Security Adviser Jake Sullivan said that Joe Biden and Recep Tayyip Erdogan agreed at the NATO summit that Turkey would play a key role in securing Kabul airport after the withdrawal of troops from Afghanistan.
Erdogan told reporters after the NATO summit that Ankara needs political, logistical and financial support from the United States, in addition to Pakistani-Hungarian cooperation to secure Kabul Airport.
The Taliban also warned that it opposes the presence of foreign forces in Afghanistan under any title and from any country.
A high-level delegation from the American Ministries of Defense and Foreign Affairs travels to Turkey
Quoting Al-Jazeera satellite channel, a high-ranking official in the Pentagon said during a visit to Turkey today that the high-level delegation will discuss with Turkish officials the security of Kabul airport after the withdrawal of US forces from Afghanistan.
He indicated that during the talks, details of the initial agreement between the presidents of the United States and Turkey regarding Ankara's obligations to ensure the security of Kabul Airport will be examined.
The US and Turkish delegations will also look at how the United States can help Turkey secure Kabul airport after the withdrawal of its forces from Afghanistan.
The purpose of these talks is to agree on how to turn Turkey's commitments towards Kabul Airport into concrete actions.