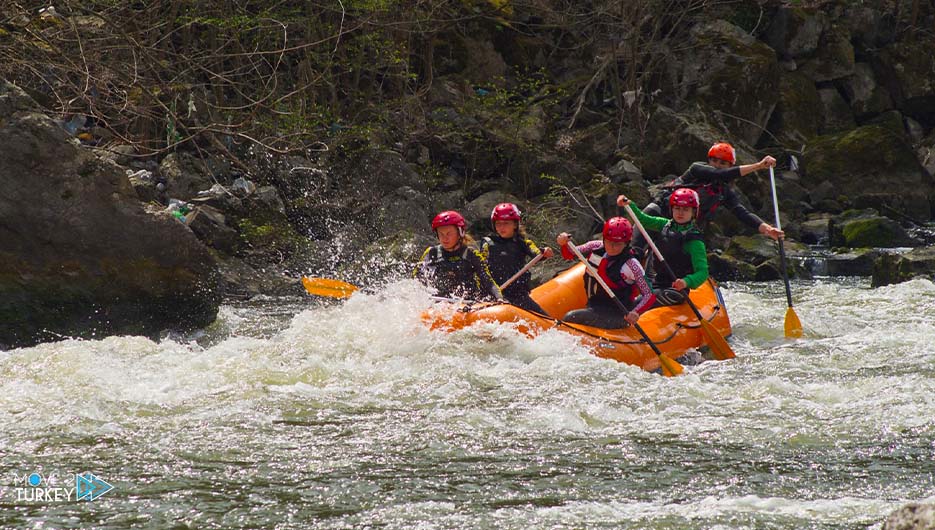 The rafting season has begun on the Melin River in northern Turkey, with the water flow just right.
The Melin River is located in DÜZCE, which has one of the most important tracks for this sport in Turkey.
Adrenaline lovers lowered their boats into the water in the "Doguz Dagerman" region, to live the adventure on the 15-kilometer course in the bosom of nature.
Birol Tepe, rafting representative in DÜZCE province, said that the season started with the river's water flow reaching the required level.
He expressed their aspiration to host 250,000 visitors to practice rafting this year.