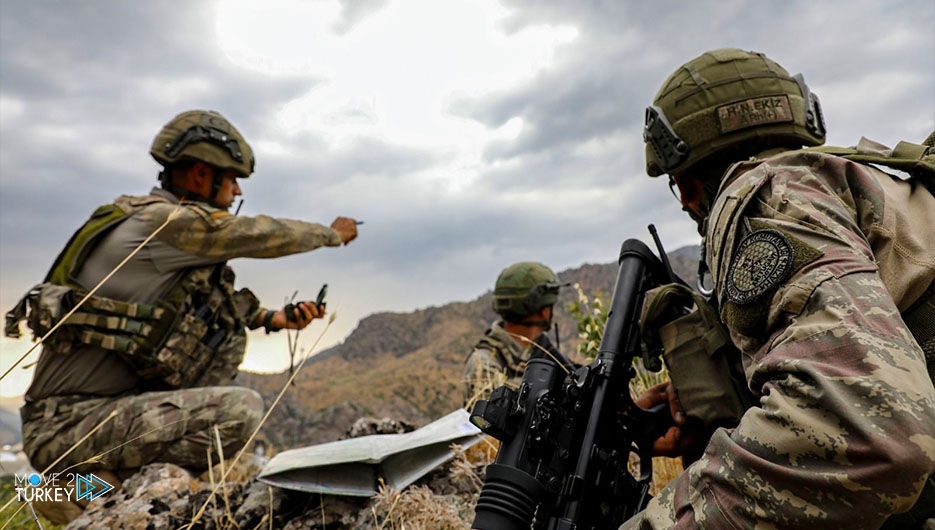 The Turkish Interior Ministry announced that the PKK terrorists who were neutralized during Operation AREN on Thursday have risen to 12.
The ministry said in a statement that the special forces of the Turkish gendarmerie, with air support, were able to neutralize 3 PKK terrorists in Chatak district in the eastern Van state.
It indicated that 8 terrorists were neutralized in Hakkari province (southeast), and another in Tunceli province, east of the country, earlier today.
It is noteworthy that the name "Arn" was given to these operations about the Turkish boy "Arn Bulbul", who was martyred at the hands of PKK terrorists on August 11, 2017.