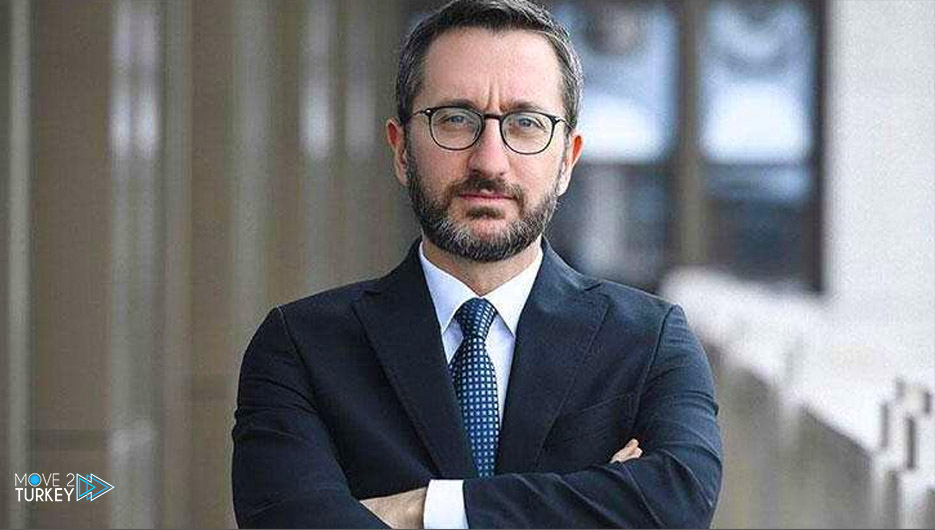 The head of the Turkish Presidency's Communications Department, Fakhruddin Altun, on Monday issued an appeal to the Muslim world to stop the brutal Israeli attacks on the Palestinians.
Alton said in a tweet on Twitter: "We appeal to the Islamic world. It is time to say stop the brutal and despicable Israeli attacks."
He added, "I appeal to humanity that this state of terror should know its limits, and this is our humanitarian and historical responsibility."
The Head of the Contact Department stressed that Turkey will continue its efforts – even if it remains alone – in order to stop the injustice in the occupied Palestinian territories.
He also said: "This struggle is the struggle of truth against falsehood. It is an honorable struggle to live Hell for the sake of the oppressors."
Since the morning hours, the Israeli occupation forces stormed the courtyards of Al-Aqsa Mosque, and attacked Palestinian worshipers with rubber bullets, stun grenades and tear gas.
The Palestinian Red Crescent said in a statement that it had recorded more than 215 injuries during clashes with the occupation forces in Al-Aqsa and the vicinity of the Old City.
Indicating that there are more than 153 injuries, which were transferred to hospitals, including 4 very serious injuries.
Since the beginning of Ramadan, the city of Jerusalem has witnessed attacks by the Israeli police forces and settlers in the "Bab al-Amud" neighborhood, the "Sheikh Jarrah" neighborhood, and the vicinity of Al-Aqsa Mosque.
In the beginning of Ramadan, settler groups announced the implementation of a "major storming" of Al-Aqsa on Ramadan 28 (today).
This is on the occasion of the so-called Hebrew "Jerusalem Day," in which Israel occupied East Jerusalem in 1967.
The Palestinians complain of intensive and continuous Israeli operations to obliterate the identity of Jerusalem and "Judaize" it, as Israel claims that the city, in its western and eastern parts, is "a unified and eternal capital for it."