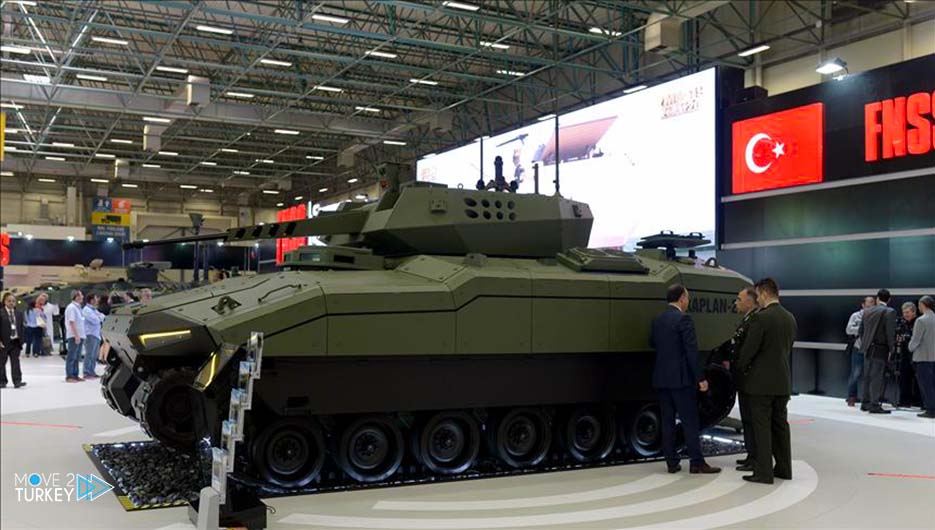 Turkey's exports of defense and air industries have set a current world record.
Thanks to its success on the ground, the demand for Turkish defense and air products is increasing in the world.
Its superior performance in operations inside and outside Turkey contributes to increasing interest in it and thus increasing its exports.
According to the data of the Turkish Exporters Council, the sector's exports in 2018 amounted to two billion and 35 million and 956 thousand dollars.
In 2019, it rose by 34.6 percent, and achieved two billion and 740 million and 988 thousand dollars.
And the sector's exports last year recorded a decrease of 16.8 percent due to the effects of the spread of the Coronavirus epidemic, and achieved two billion and 278 million and 27 thousand dollars.
The defense and air industries reached a new export record before the end of 2021.
This is despite the fact that the impact of the epidemic has not yet passed completely, and that the priorities of countries are focused on different areas, especially health.
The volume of exports in the 11 months of this year reached two billion and 793 million and 974 thousand dollars.
Achieving an increase of 39.7 percent over the same period last year, setting a record for exports of defense and air products.
The United States of America topped the list of countries importing the most Turkish defense and air products during that period
With one billion and 32 million and 615 thousand dollars, followed by Azerbaijan with 192 million and 126 thousand dollars.
Then Qatar with 180 million and 544 thousand dollars after purchasing armored vehicles, naval platforms and weapons systems.