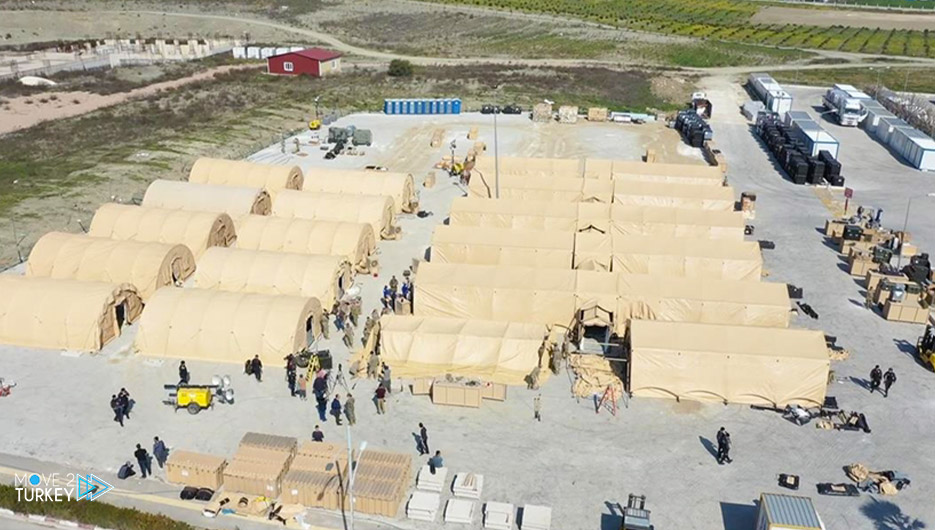 On Sunday, the United States of America began constructing a 100-bed field hospital in the Turkish state of Hatay, affected by the earthquake that struck the south of the country at dawn on February 6.
The field hospital is being established in the yard of Mustafa Kemal University Hospital, where it will include rooms for surgeries and intensive care.
In a statement to reporters, USAID Disaster Response Team Leader Stephen Allen said his team is tasked with coordinating all units of the US government in order to respond more effectively to disasters.
He explained that they had sent a team of 160 members to the state of Adi Yaman to participate in the search and rescue work, in coordination with the Turkish Emergency and Disaster Management "AFAD".
He continued, "At the request of the Turkish government, we have brought relief materials to those affected, and we are providing funds to organizations that are trying to remove the effects of earthquakes. We are also working in coordination with units of the US Department of Defense so that we can respond more effectively."
He praised the role of the Turkish Ministry of Health, saying, "Even in the midst of a disaster, the officials of the Turkish Ministry of Health are doing a great job. They work effectively with all teams. It is a great honor for us to help them."
On February 6, a double earthquake struck southern Turkey and northern Syria, the first measuring 7.7 degrees and the second 7.6 degrees, followed by thousands of violent aftershocks, killing tens of thousands, mostly in southern Turkey, in addition to massive destruction.