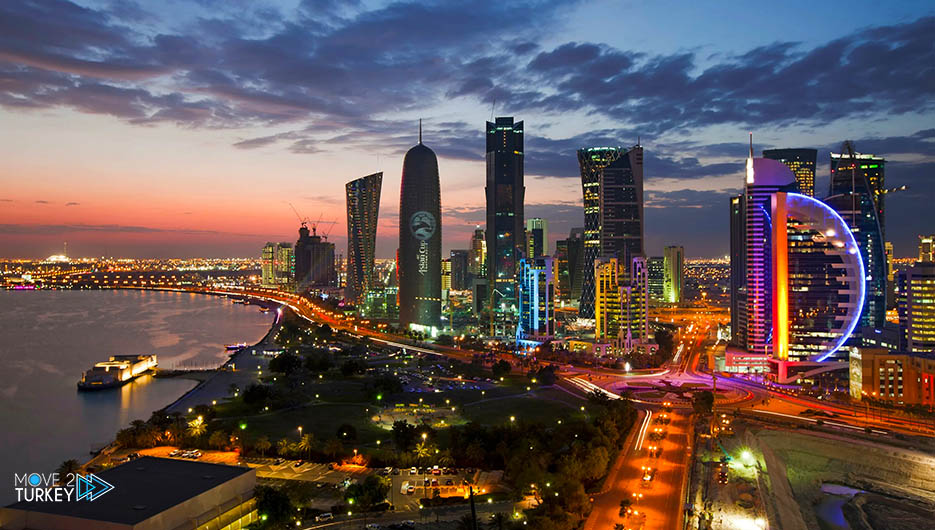 The Qatari capital, Doha, will host the third edition of the "Qatar Economic Forum" from May 23 to 25, in cooperation with Bloomberg Media Group.
According to the Qatar News Agency, the country aims, through the forum, to attract influential business leaders, academics and heads of government to highlight the innovations necessary to advance the global economy.
The Chairman of the Organizing Committee of the Forum and CEO of Qatar Media City, Sheikh Ali bin Abdullah bin Khalifa Al Thani, stated that "the aim of organizing a third edition of the Qatar Economic Forum is to chart the course for the future stages of global economic growth."
Al-Thani referred to "the partnership between the Media City and the Bloomberg Media Group, which resulted in the Qatar Economic Forum platform."
He said, "Together, we launched the forum and planned for its success in the midst of a period of unprecedented global turmoil. We are working to acquire solutions that would address the challenges facing human development."
The Qatar Economic Forum in the 2023 edition will focus on global challenges that affect societies and economies around the world, according to the Qatari official.
He added, "One of the main lessons for all versions of the forum is to strengthen interdependence as an international community.. The 2023 edition will revolve around a theme that focuses on global growth to establish a new roadmap for global growth in a challenging economic environment."
He continued, "The presence of the forum in Doha, because it is a point of contact between East, West and Africa, will enhance its strategic role with regard to the global business community, because Doha has become today a thriving financial and commercial center that leads the dialogues."
The second edition of the Qatar Economic Forum, held last June, brought together 1,000 CEOs, inspiring entrepreneurs, innovative business leaders, and others.
The 2022 edition focused on one of the most pressing global challenges, such as the ongoing supply chain crisis and the discrepancy between future jobs and the current capabilities of the workforce in a post-COVID-19 world.