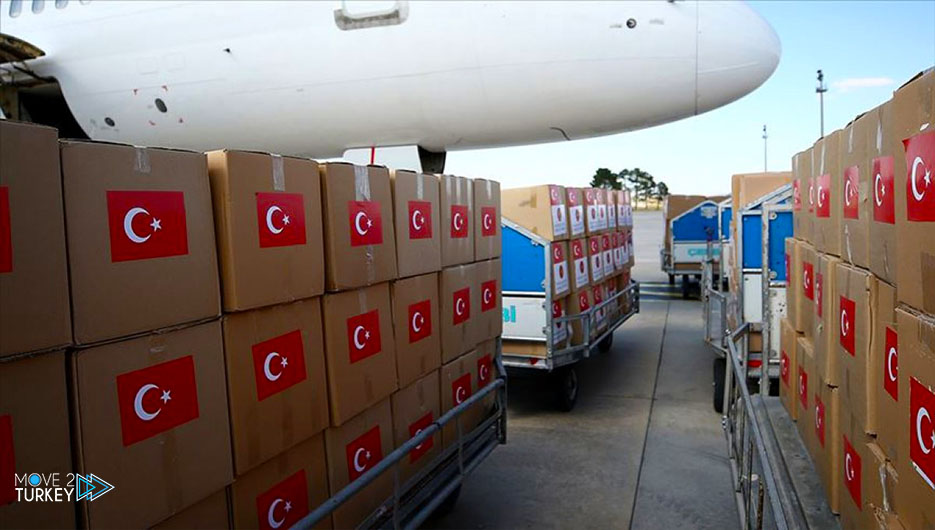 On Friday, Senegal took place in Senegal, a ceremony for the delivery of 12 tons of medical supplies, which Ankara provided to help it combat the outbreak of the Coronavirus.
The Senegalese Minister of Health, Abdoulaye Diouf Sar, also received the shipment of Turkish medical aid at the ministry's building in the capital, Dakar.
The Turkish Ambassador to Dakar, Ahmed Kawas, held a meeting with "SAAR" before the ceremony of handing over the aid shipment, which was followed by a joint press conference.
Speaking to reporters, the Senegalese minister indicated Turkey's permanent support for his country in efforts to combat the Coronavirus.
He pointed out that Turkey had earlier provided similar aid to Senegal, describing this aid as a fruit of cooperation between the two countries.
The Senegalese Minister of Health thanked Turkish President Recep Tayyip Erdogan for his stances in support of his country.
The Turkish aid also included oxygen cylinders, 100,000 coronavirus test kits, and 50,000 Sinovac vaccines.
Turkish medical aid arrived in the capital, Dakar, on a Turkish Airlines cargo plane on August 18.