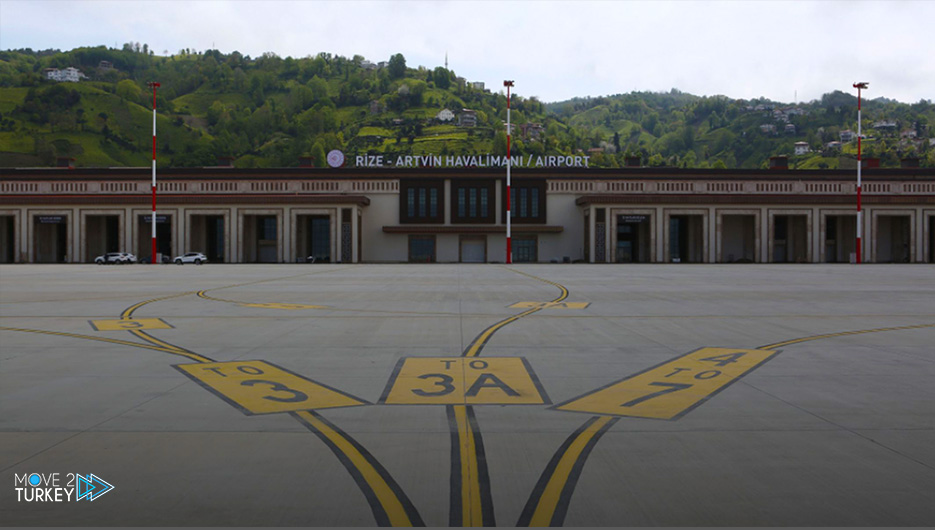 Turkish President Recep Tayyip Erdogan inaugurated Saturday the "Rize-Artvin" airport in the north-east of the country.
Azerbaijani President Ilham Aliyev and a number of officials, including the head of the Nationalist Movement Party, Devlet Bahceli, participated in the opening ceremony of the airport built in the sea.
The airport is the second to be built in the sea by filling the bottom along the beach after the "Ordu-Giresun" airport in the Black Sea region, which Erdogan opened in May 2015 as the first airport of its kind in the country.
Erdogan saluted and thanked the participants in the opening ceremony, led by the President of Azerbaijan and the Chairman of the Nationalist Movement Party.
He hoped that this airport, which is one of the proud landmarks in Turkey, would bring benefit to the region's residents and all citizens.
He said that "Rize-Artvin" airport is an example of the policy of providing services and constructing landmarks, and not an ordinary landmark.
Erdogan indicated that there are 5 airports in the world floating above the sea, 2 of which are in Turkey.
He continued, "One of these two airports is Rize-Artvin Airport, which we are opening today, thus raising the number of airports in Turkey from 26 to 57 airports (since the Justice and Development Party took power in 2002)."
And he added, "The costs of the new airport amounted to 4.4 billion Turkish liras (a dollar is equivalent to about 15.4 liras), and its construction was completed in a period of about 5 years."