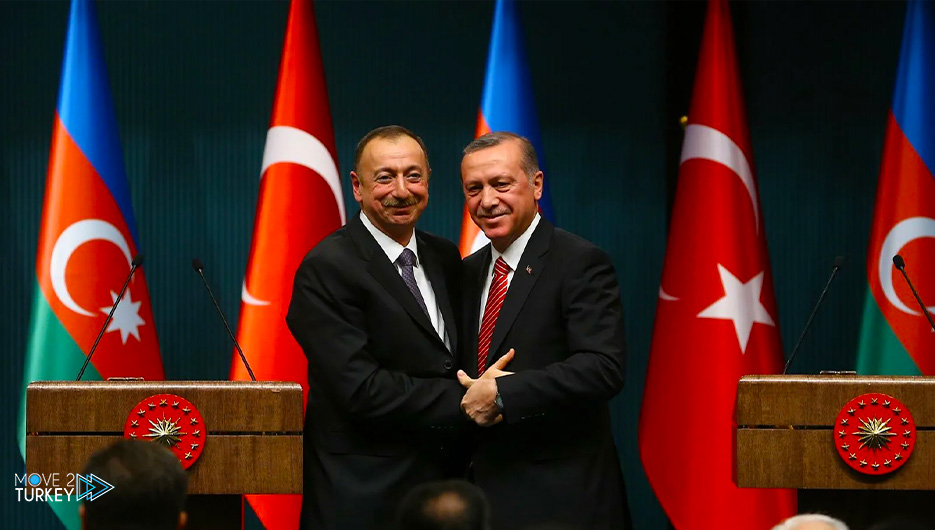 Azerbaijani President Ilham Aliyev said Saturday that his country's friendship with Turkey has become a relationship between two allies after the two countries signed the "Shusha Declaration" last year.
This came in a speech delivered by Aliyev during the opening ceremony of "Rize-Artvin" airport in northeastern Turkey, along with President Recep Tayyip Erdogan.
Aliyev added: "We are friends and brothers and now officially allies, and this policy is our inheritance from our ancestors."
He pointed out that Turkey is developing day by day and has become a global powerhouse.
He pointed out that the giant projects implemented by the Turkish state, including airports, dams, roads, schools and hospitals, show the extent of their strength.
Aliyev considered that the battle to liberate Karabakh from the Armenian occupation has become a common history of Azerbaijan and Turkey.
Regarding the support provided by Turkey to Azerbaijan in the liberation of its territory, Aliyev said that his country "will not forget it."
Addressing the residents of Rize, Aliyev said, "The province of Rize has presented the Turkish world with a leader like Erdogan, and we are grateful to you, and the Turkish world is proud of you."
In mid-June 2021, Erdogan and Aliyev signed the "Shusha Declaration" during their visit to the city of "Shusha" in the "Karabakh" region liberated from the Armenian occupation.
The declaration included a road map in several areas, including defense industries, energy, transportation, economics and human relations.